Everything you Need to Know
Garage Refurbishment Knowledge Base
How-to guides, articles, frequently asked questions and more. The experts at Danmarque Garages have combined decades of experience to compile everything you need to know about garage refurbishments and keeping your garage at its very best.
Frequently Asked Questions
Do I Need Planning Permission to Refurbish My Garage?
For most garage refurbishments, getting planning permission is not required. However, there are a few exceptions such as; converting your garage into a habitable building; being in a conservation zone; and extending your garage beyond the outbuilding regulation specifications.
Does my Home Insurance Cover My Garage?
In most circumstances, you will be covered for any damage to your garage however most insurers do require you to maintain your garage to a reasonable standard to make any claim.
Can I Insulate My Garage?
The type of garage you have and where it is located will determine whether or not your garage can be insulated. However, it is extremely difficult and costly to insulate a pre-existing garage.
Do I Need to Inform the Authorities That My Garage is Made of Asbestos?
Not at all. The type of Asbestos used in domestic garages is non-licensed. So, as long as you have had it removed and disposed of safely by a licensed company, there is no need to notify your local authority.
How do I Know if My Garage is Suitable for Refurbishment?
As long as your garage is structurally sound, refurbishment won't be a problem.
My Garage has Electricity, Will This be a Problem?
Many garages have an electrical supply and so having electricity in your garage won't effect your refurbishment plans. You must make sure that your cabling and appliances are safe at all times that they are inspected by a qualified electrician at least once every few years.
My Garage Roof is Pooling Water, What Should I do?
If your garage is pooling water then the chances are it needs immediate attention. Water pooling occurs when the angle of the garage roof is not sufficient enough for rainwater to flow freely.
How Can I Tell if my Garage Roof is Asbestos?
Although there are tell tale signs, it is almost impossible to identify an asbestos garage roof without an expert opinion. Corrugated roof panels made of a cement-based material could suggest asbestos. The rule of thumb is, if it looks like asbestos, treat it like asbestos.
How Often Do I Need to Replace my Garage Roof?
How often you should replace your garage roof depends mainly on the material used and how well it is maintained. We find that asbestos or cement fibre roofs that were installed 20 years ago are now coming to the end their cycle. Replacing them with corrugated steel roofing panels may extend the life of your garage by another 30+ years.
Can I Raise the Roof of My Garage?
You can raise the roof of your garage and you can also convert a flat garage roof to an apex garage roof. Ask our team for more info on this service.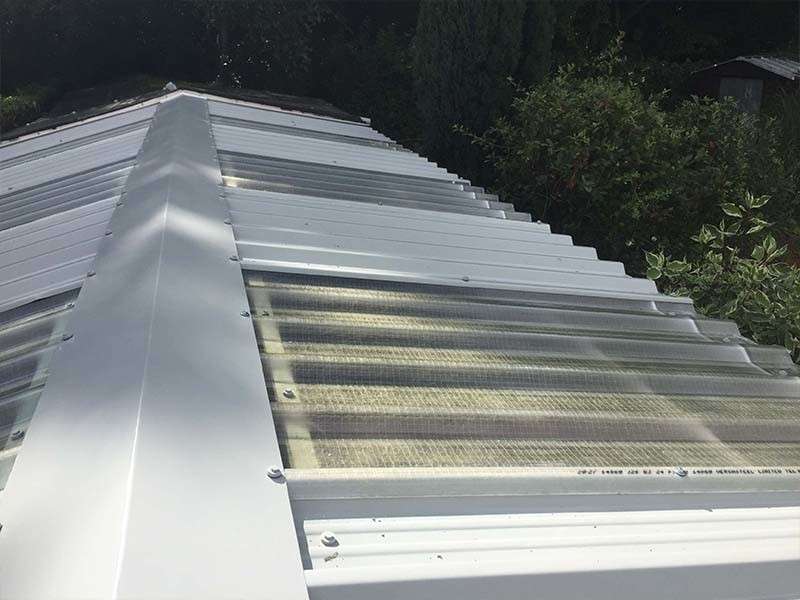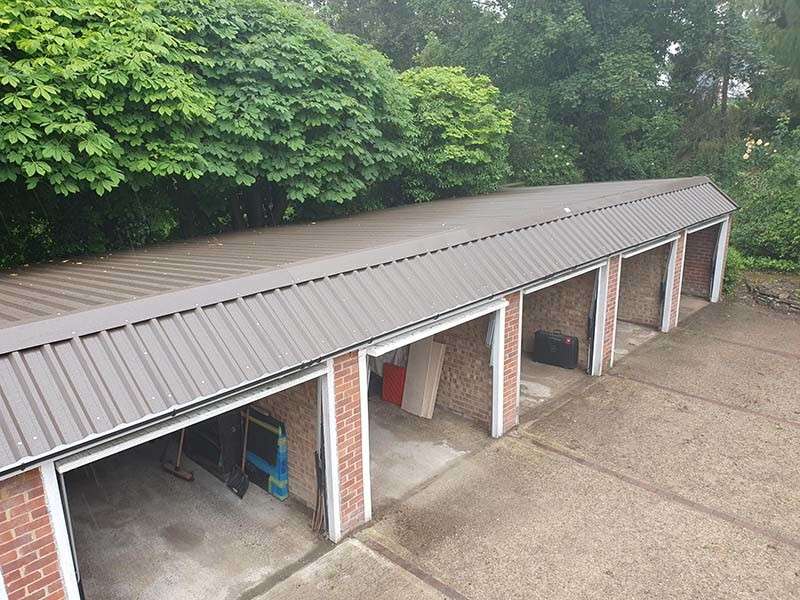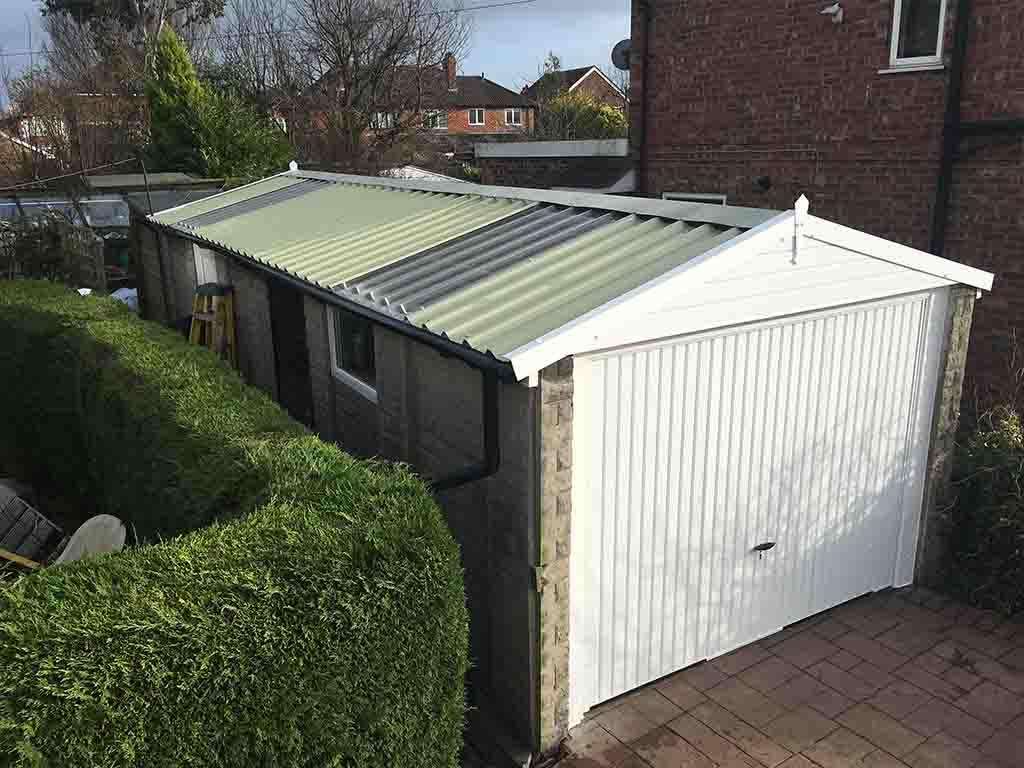 How Can I Make My Garage Door More Secure?
Upgrading your garage door can help improve the security of your garage. Modern garage doors have better technology than old garage doors. For example you can upgrade your up & over garage door to a 4 point locking mechanism that provides more security than a standard 2 point. Advanced features like electric openers mean your door can only be opened with your personal fob.
What Materials are Danmarque Garage Doors Made of?
Our roller garage doors are made of aluminium whilst our other garage doors are made up of a lightweight steel. These materials allow for a range of designs and colours to be pressed onto them that match any garage refurbishment project.
What Type of Garage Door Should I Buy?
The right garage door for you mainly depends on how you use your garage, your budget and any features you need to help with improved security & convenience. For an in-depth answer, check out our detailed guide on
garage door types
.
Why is My Garage Door Opening so Slowly?
There are a number of reasons why your garage door is not opening as it should be. The nylon springs could be broken, the opening mechanism may need lubrication or your garage door may be improperly balanced on one side.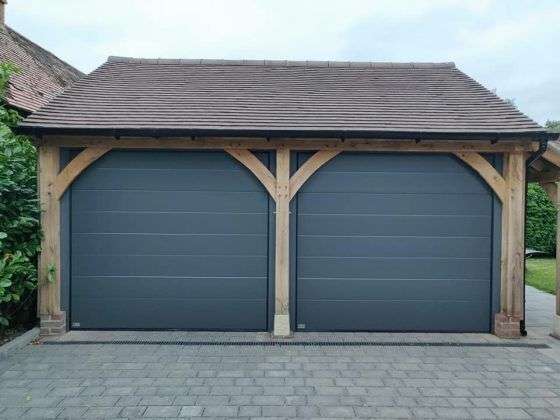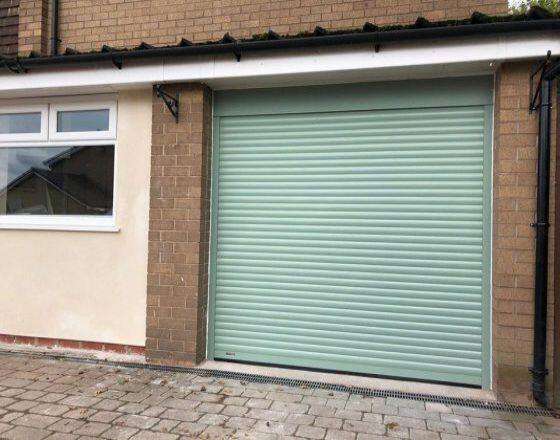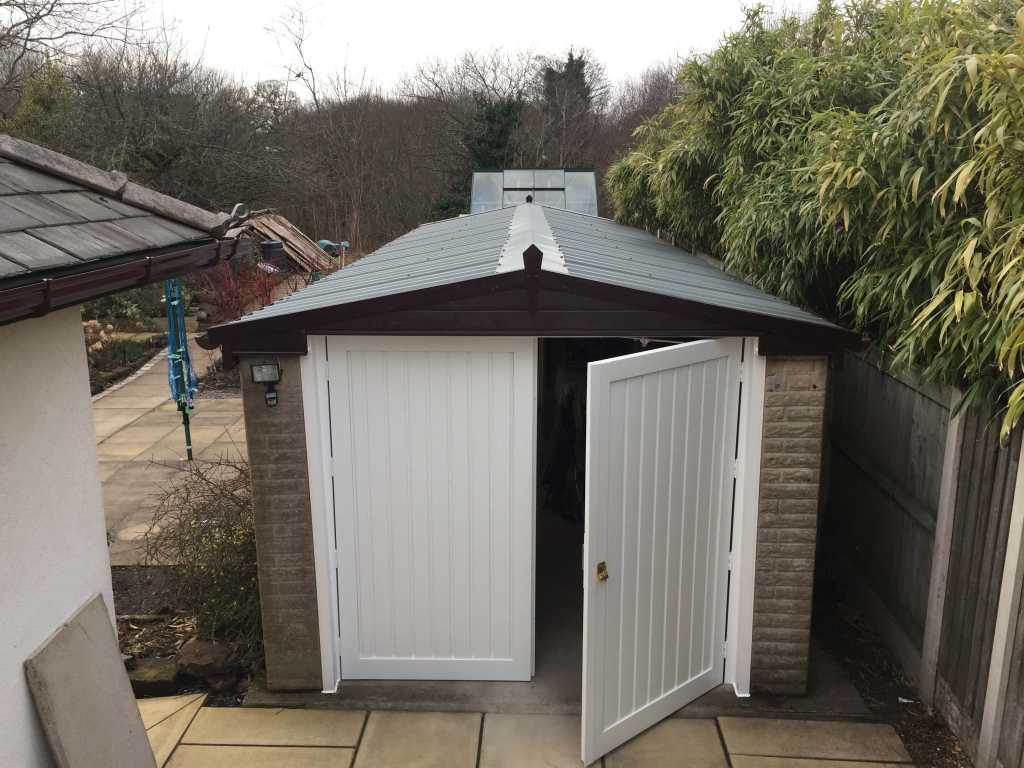 Should I Install uPVC Windows to my Garage?
uPVC windows are a great way of letting in natural light through to the garage, meaning you can operate inside as normal during the day without any electricity. Windows can also be installed with top openers that provide good airflow into and out of the garage.
Can You Install Garage Windows Where There Are no Openings?
We can install garage windows even if there are no windows currently installed. We can cut our own openings to fit your new garage window into.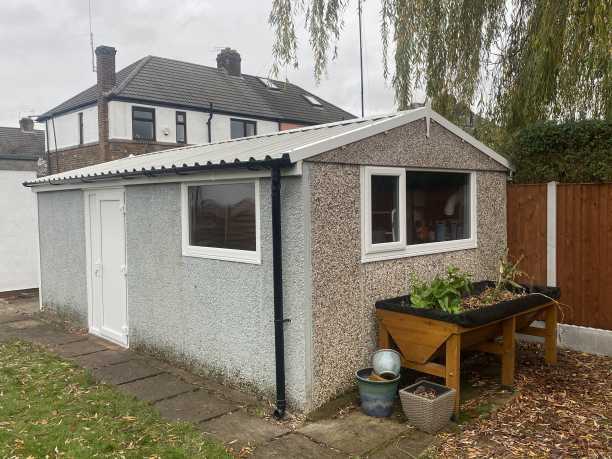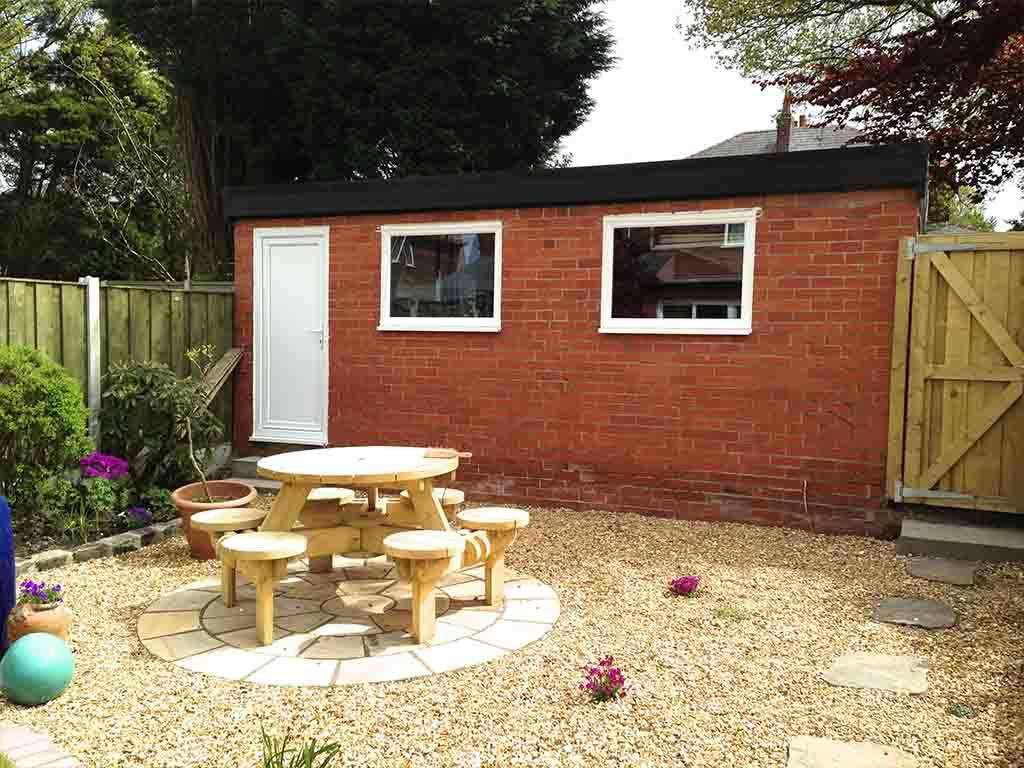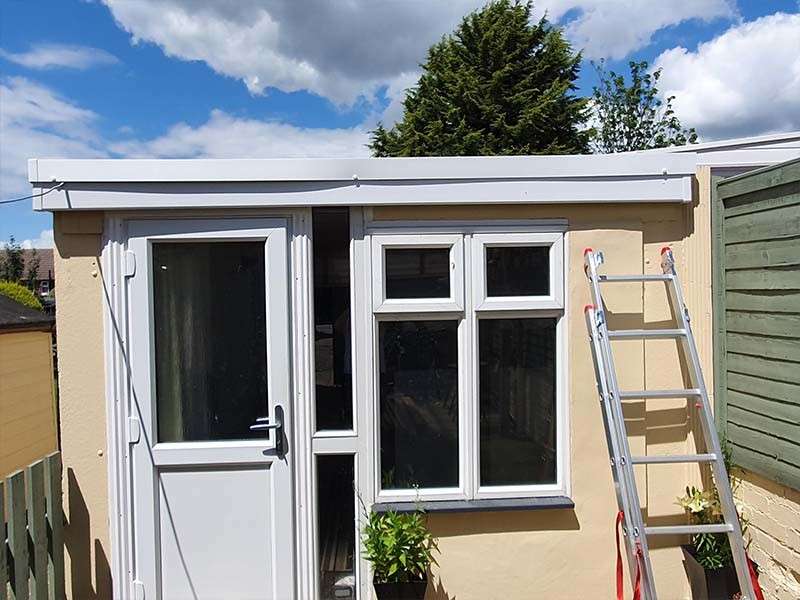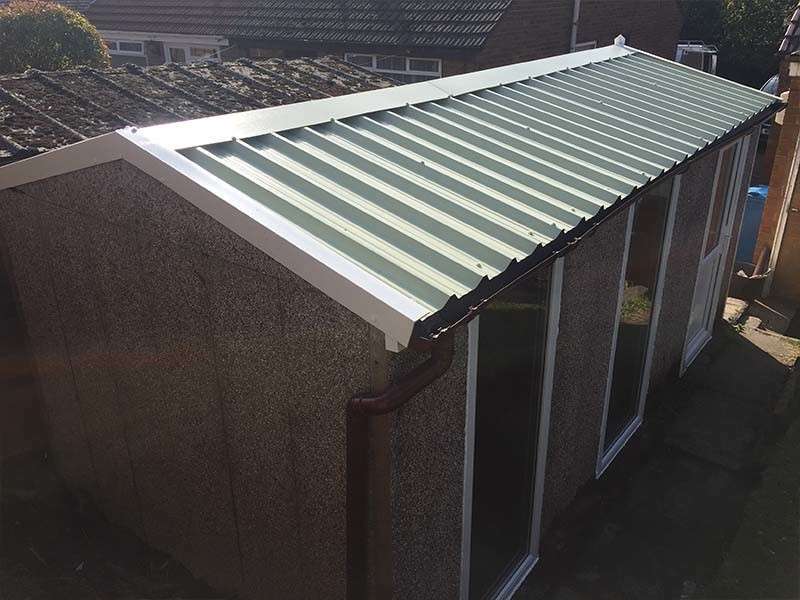 Should I Install a Side Access Door to my Garage?
Side access doors provide a quick and easy way to get into and out of your garage without having to lift a heavier garage door. Side access doors are also more affordable than standard garage doors.
Can You Install a Side Access Door Where There Is No Opening?
We can still install a new side access door for you even if there is not a current opening to use. Our experts will create the opening to fit your new garage side access door.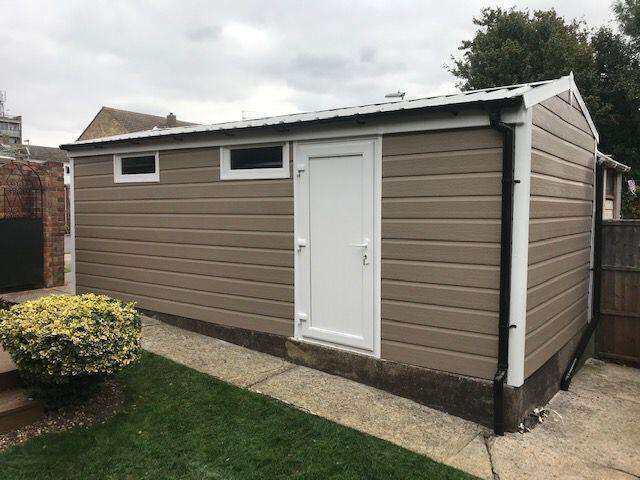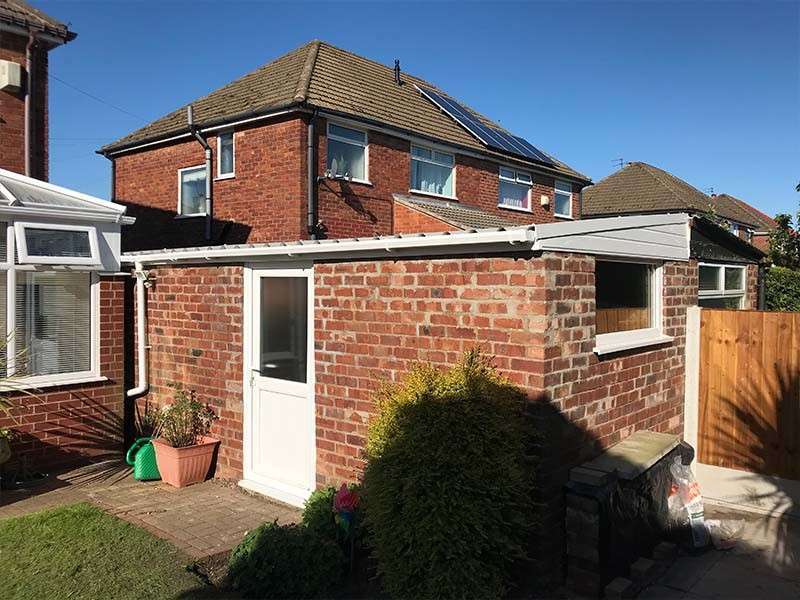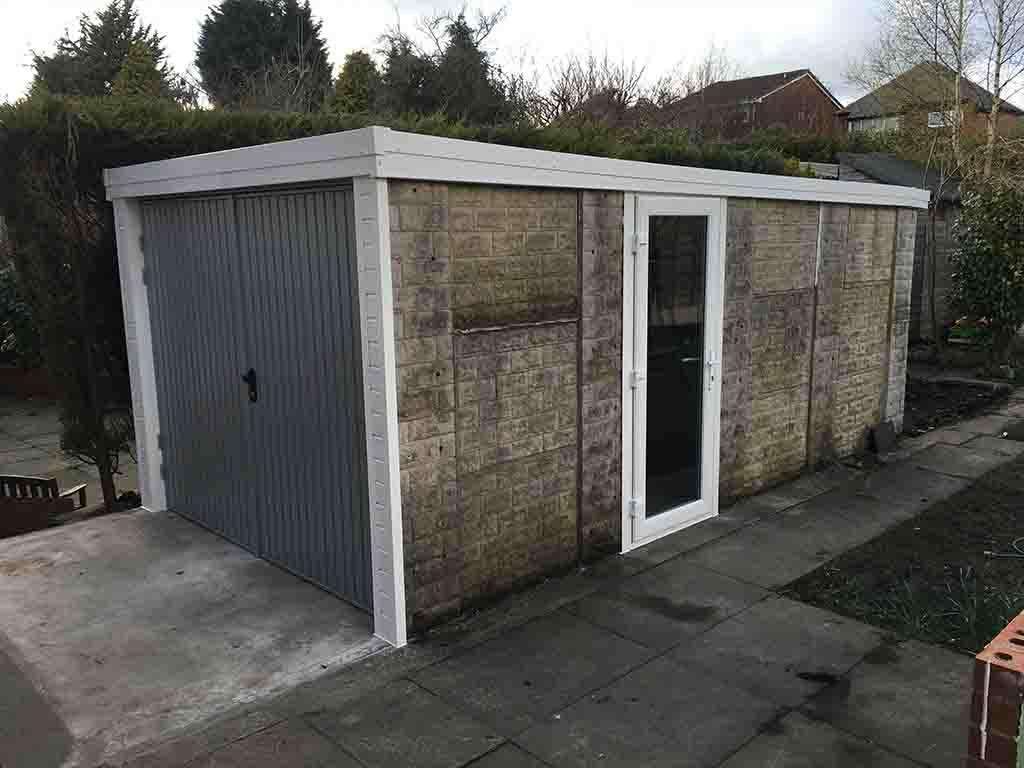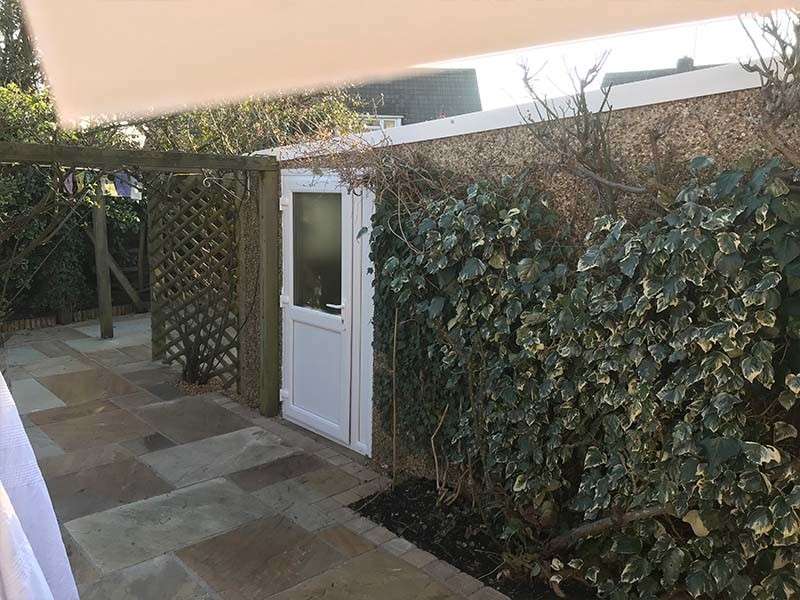 Can Any Garage be Wrapped in uPVC Cladding?
The short answer is yes, uPVC garage cladding is becoming more and more popular thanks to the latest range of cladding products available.
What Colours is uPVC Cladding Available in?
uPVC cladding comes in a huge range of colours including; White; Black; Rosewood; Light Oak; and Anthracite Grey.
Will uPVC Cladding Help Protect My Garage From the Weather?
uPVC Cladding not only transforms the look of your garage but also provides long-lasting weather protection too.
Is it Possible to Put uPVC Cladding on Just One Side of My Garage?
Of course. uPVC cladding can be fixed to any or all sides of your garage. Most customers have the front of their garage cladded when installing a new garage door.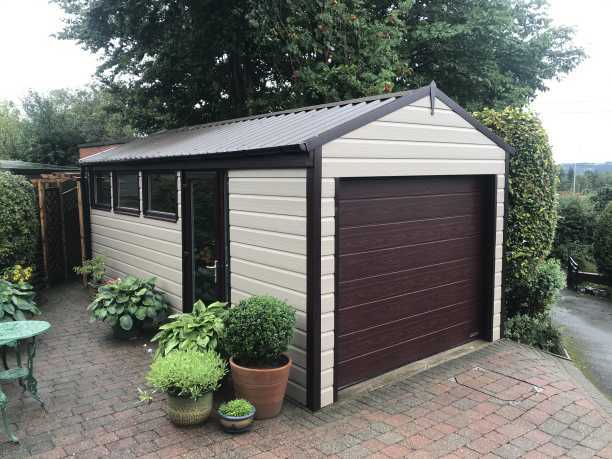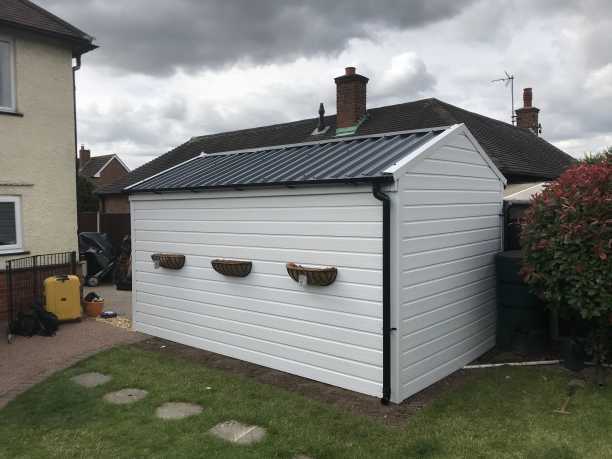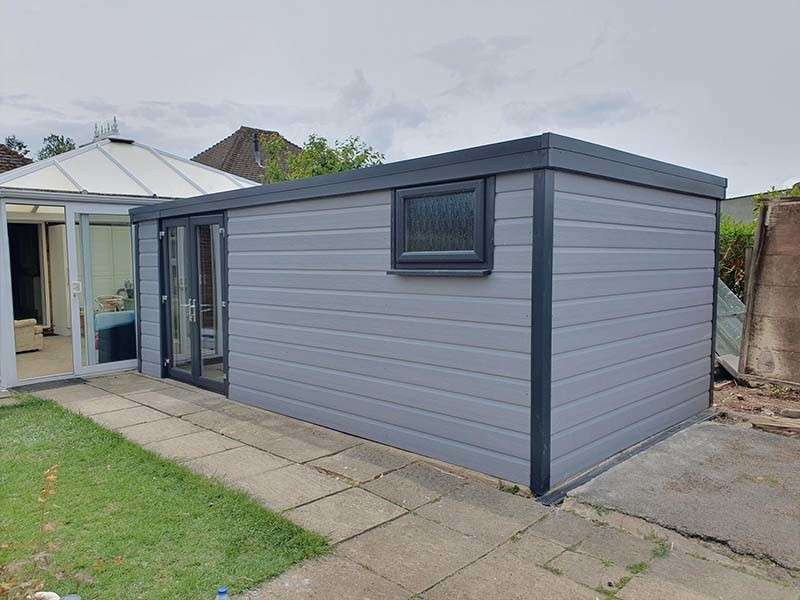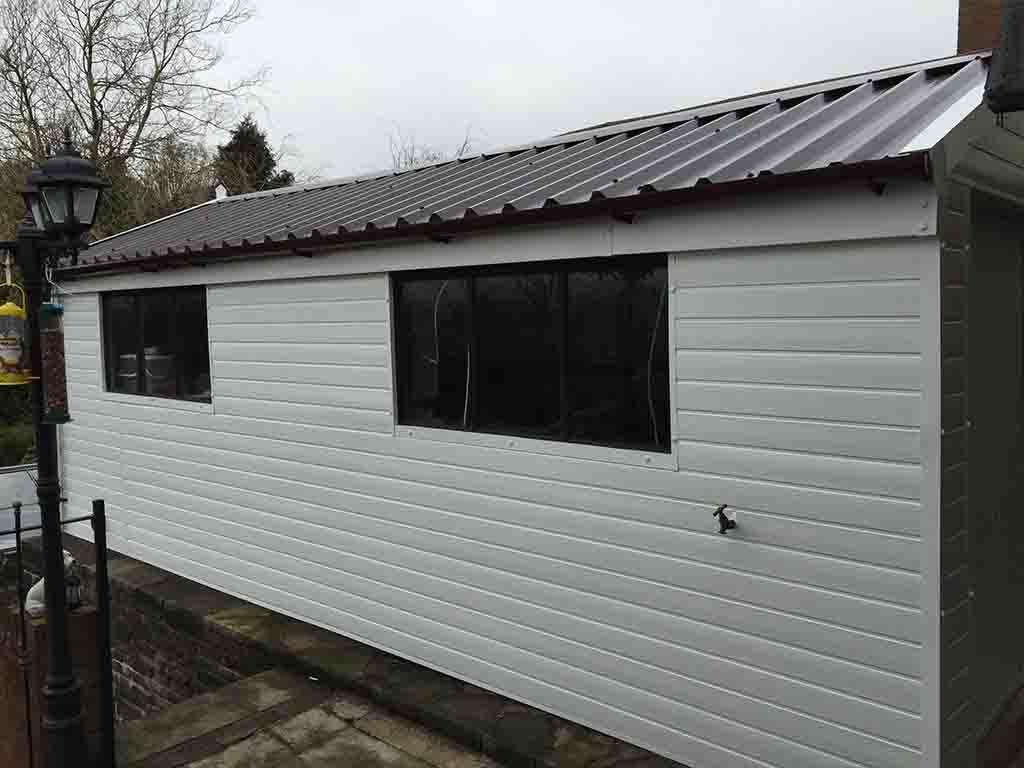 What do I do if My Current Fascia is Wooden?
It is best to replace woooden fascia due to the constant maintenance requirements. We install uPVC fascia as standard with all of our roofing systems.
What Colours Can I Have my Fascia?
We provide White fascia as standard although there are other colours available such as Rosewood, Light Oak, Anthracite and Black.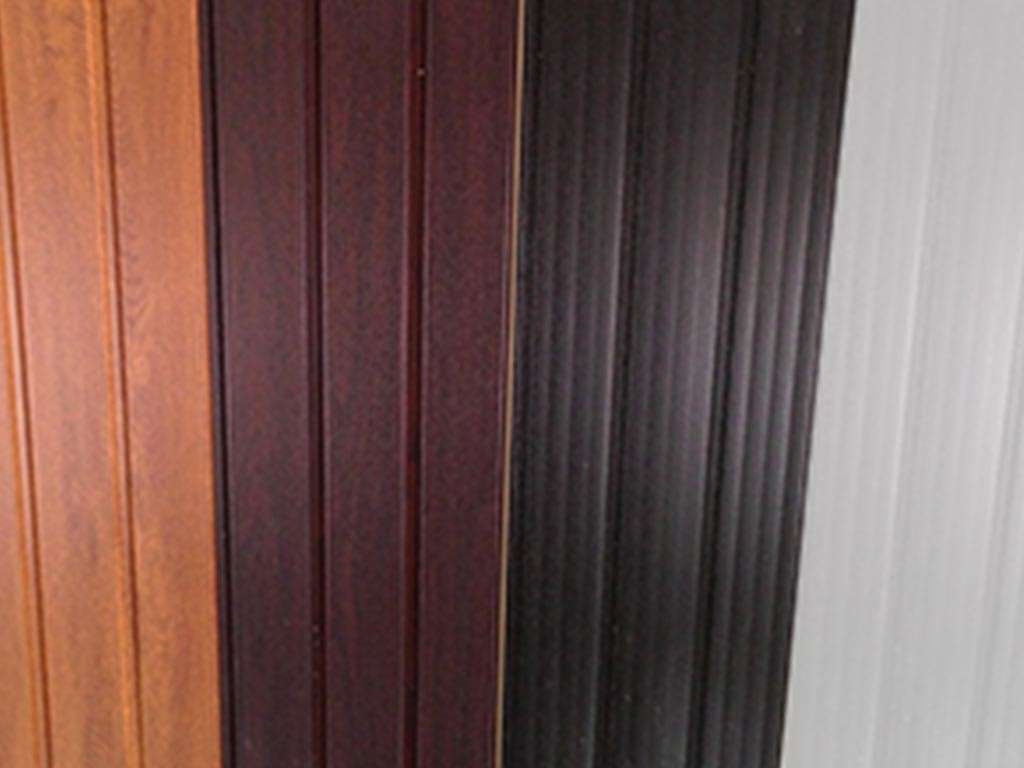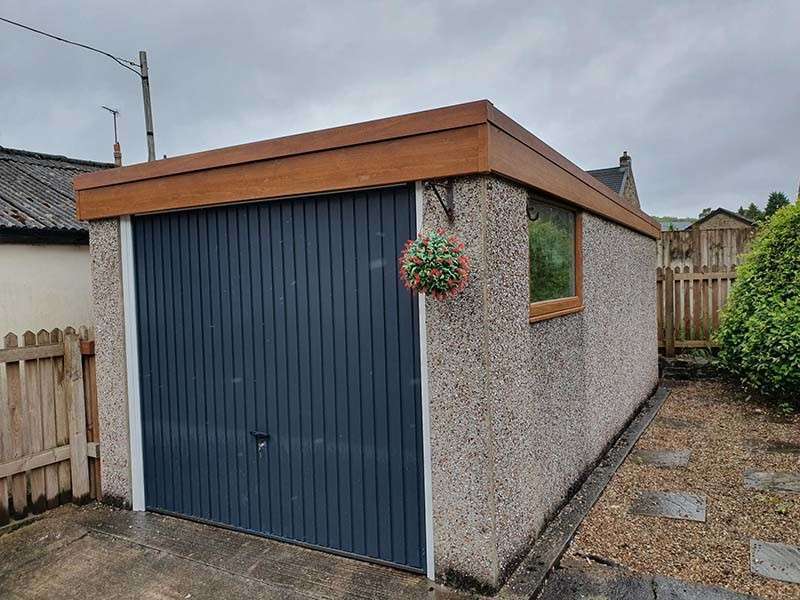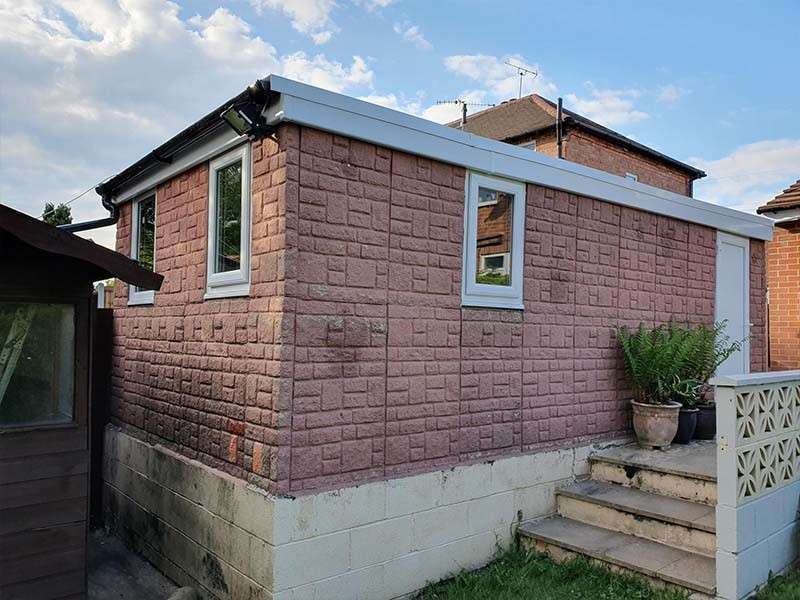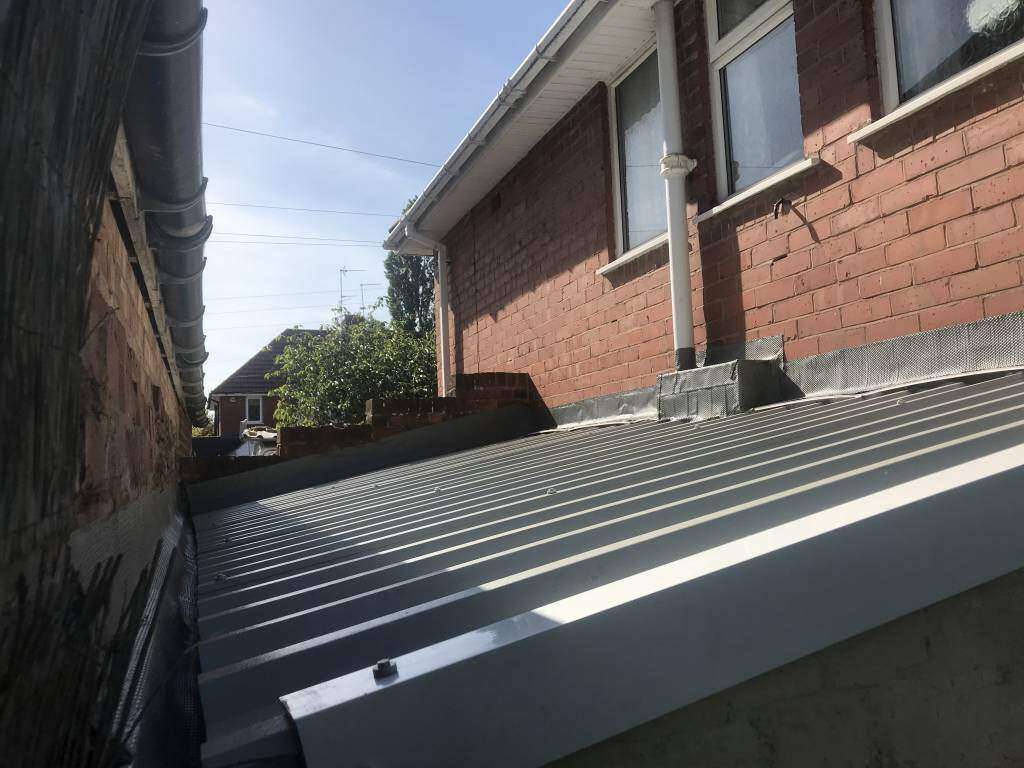 Take a look at some of the latest guides and articles put together by our team here at Danmarque Garages.
Things to Consider When Choosing Your Contractor
Do You Use Sub-Contractors?
All of our installation teams are trained by us and work solely for us, we do not use any third party companies to carry out work we have quoted for.
Do you Have Salesman?
Danmarque Garages use surveyors and estimators not salesman. Our quotation system provides you with the cost of the project before the attended inspection so you know what your getting, and what your paying before you even answer the door.
How Long is My Quote Valid For?
All of our quotations come with no obligations or time restrictions. We operate a no-hassle guarantee meaning we won't contact you until you're ready to proceed.
Can You Remove Asbestos?
Our installation team operate in full compliance of the Hazardous Waste (England and Wales) regulations 2005 and the guidelines stipulated by the Environment Agency governing the transport of hazardous material.
Our Waste Carriers License Number is: CBDU63693
What Roof Panels do You Use?
All of our roofing systems are based on a 0.7mm Galvanised steel profile roofing panel with a plastisol coating for added protection and reduced noise. All of our roofing systems come with an anti-condensation membrane fitted as standard.
How Long do Projects Take?
Most projects are completed within a single day however larger conversions maybe spread over two consecutive days if required.
Are There Any Deposits?
We don't require any deposits or up front payments for domestic refurbishment projects. A small booking fee may be requested for products that are made-to-measure or projects that are under an accelerated timescale.
When do I Need to Pay?
Payment is due in full upon completion of the project and presentation of the invoice.
How Can I Pay?
We accept the following payment methods:
Debit/Credit Card
Bank Transfer
Cash
How Long is Your Guarantee?
We provide manufacturer warranties and a 10 year workmanship guarantee as standard with all projects.
Do you do Insurance Work?
We undertake a great deal of insurance work on behalf of our customers. Our quotations are designed to provide the additional information insurers require to prevent any unnecessary delays.
What Are Your Lead Times?
We always try to maintain a 3-4 week lead time throughout the year however this can increase to 6-8 weeks during busy periods.
Opening Times:
9:00am – 5:30pm Monday to Friday