Nationwide Provider
Of Garage Refurbishment Services
Is Your Garage In Need Of Repair?
We provide garage refurbishment and garage roof replacement services for concrete garages including asbestos garage roofs, garage doors and windows.
Asbestos Garage Roofs
Replacing your Asbestos garage roof has never been easier or more cost-effective. Our fully trained and licensed specialists can safely remove and dispose of your Asbestos garage roof in a single day
Non-Asbestos Garage Roofs
Looking for a new garage roof? We can replace any existing garage roof regardless of size and shape and replace it with a modern, maintenance free garage roof
Unlock The Full Potential Of Your Garage
Transform Your Old Garage Into The Garage You Want
We are one of the UK's leading providers of garage refurbishment services.  We can replace your Asbestos or non-asbestos garage roof with a modern, maintenance free garage roofing system,  In addition to our garage roof replacement services we also supply and install a wide variety of garage doors, windows, personal access doors and other uPVC Products.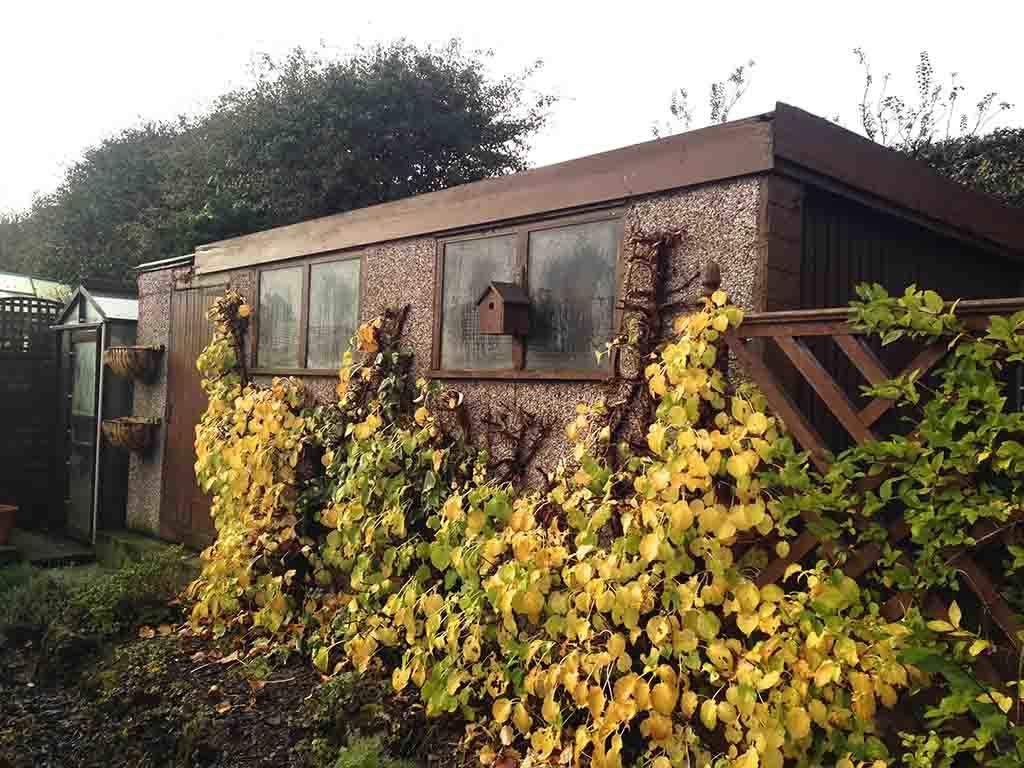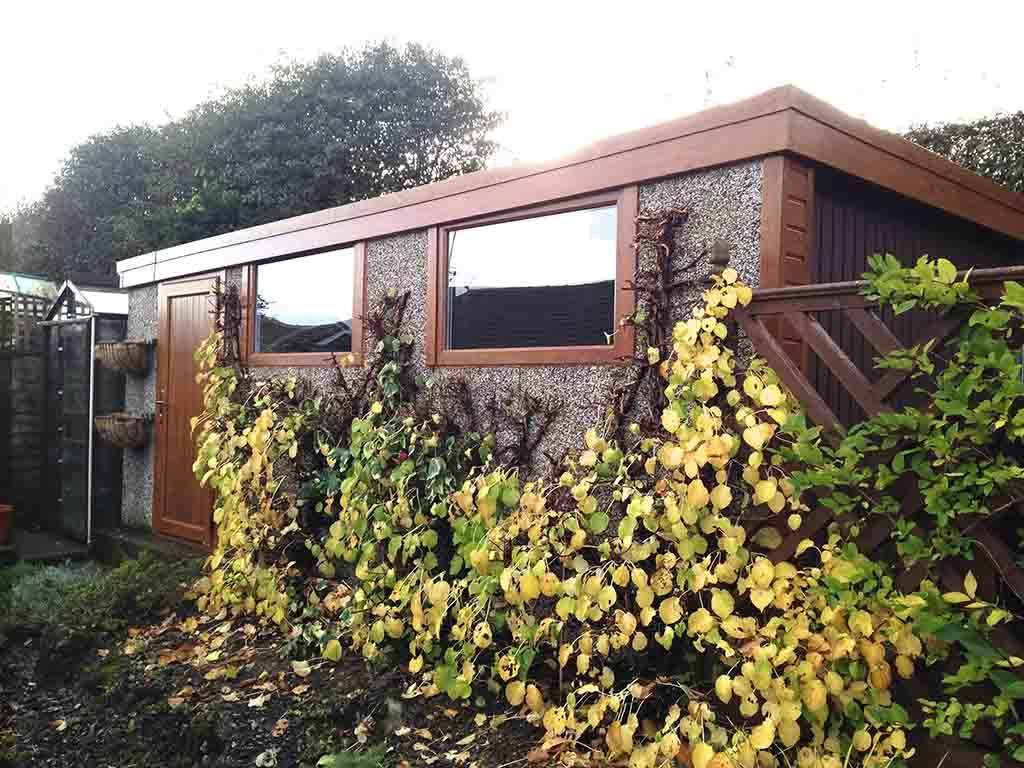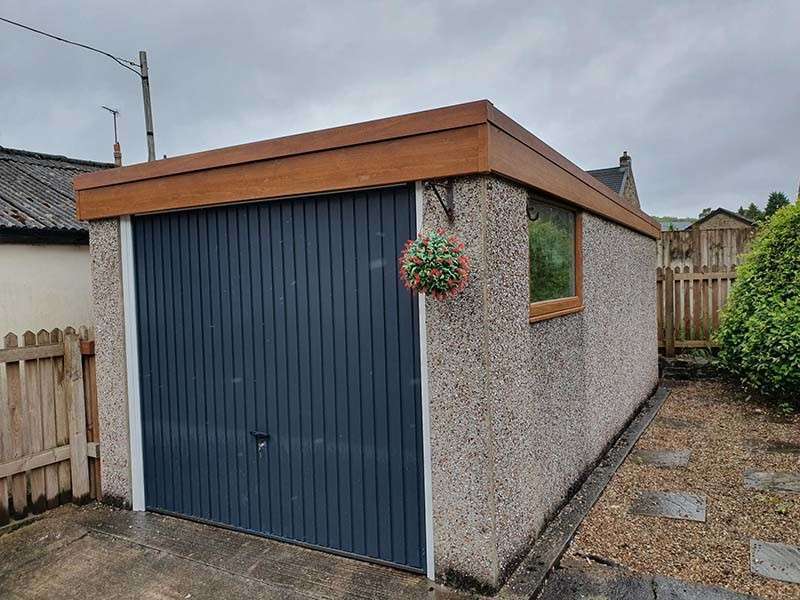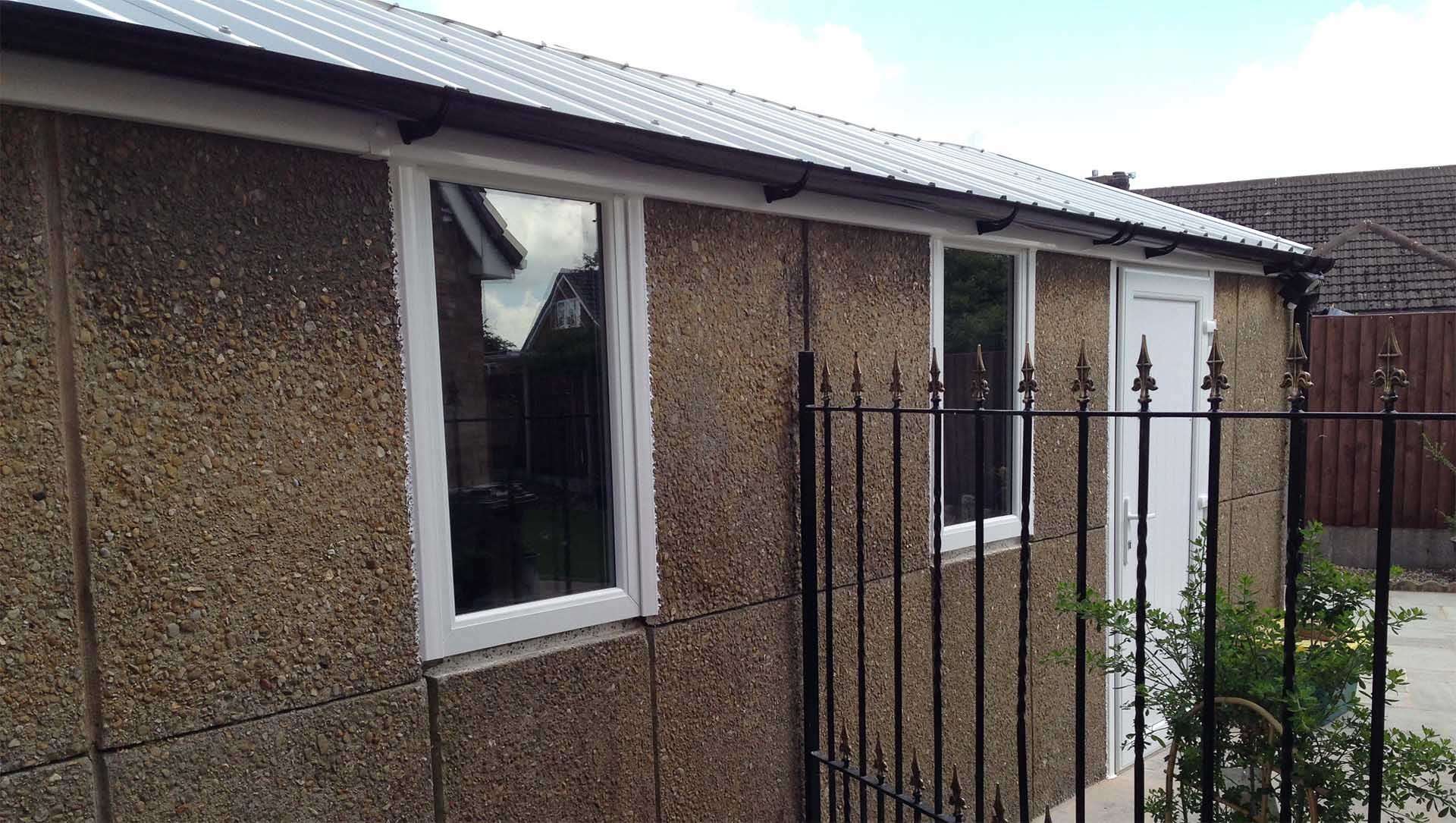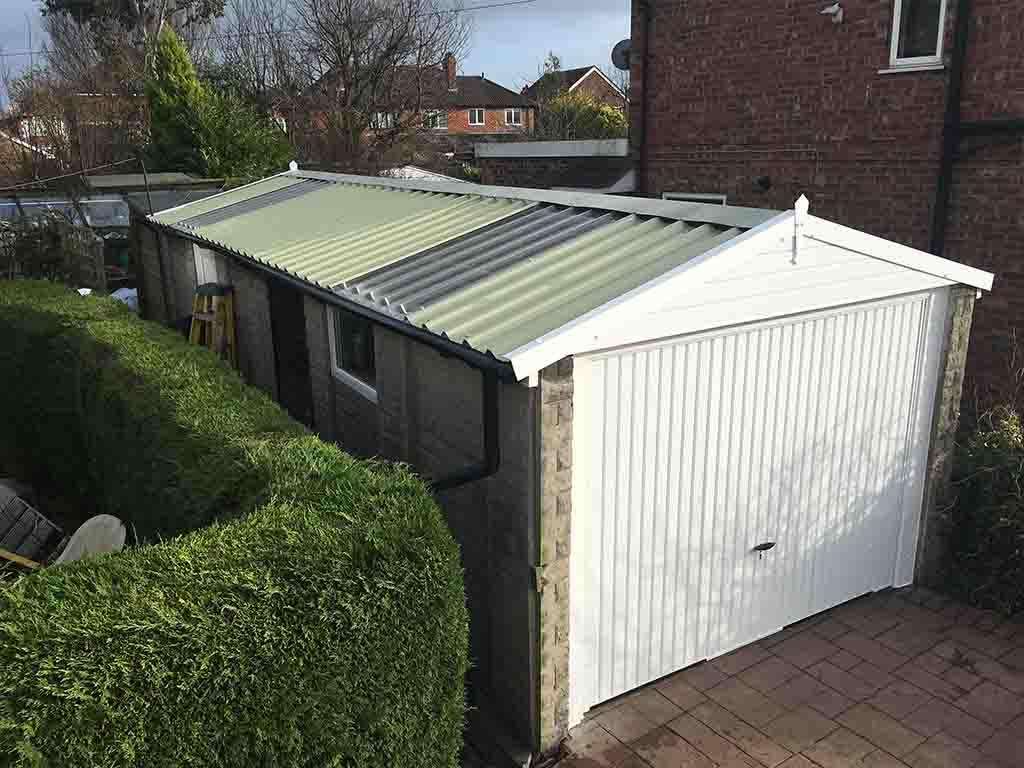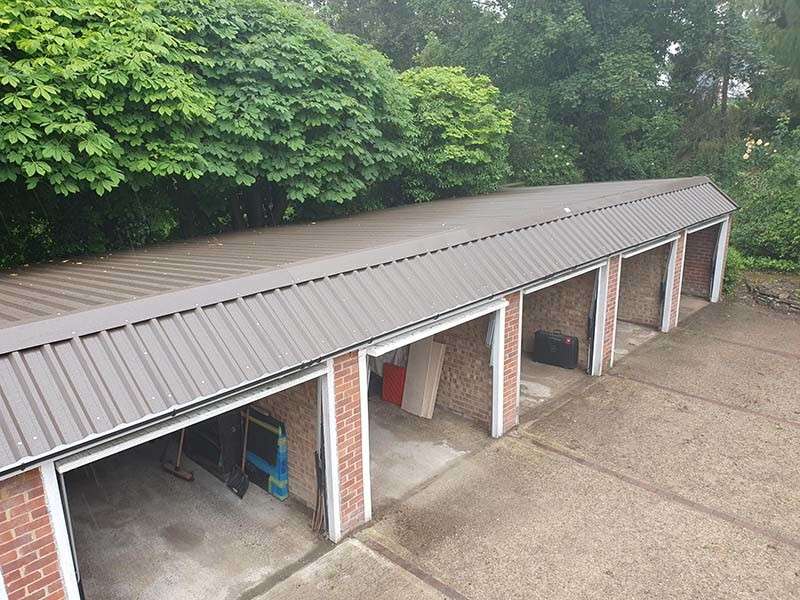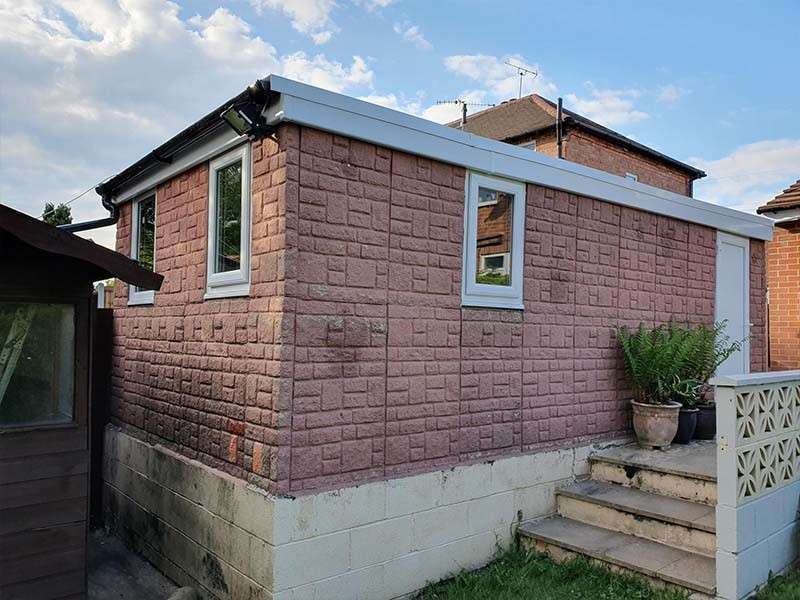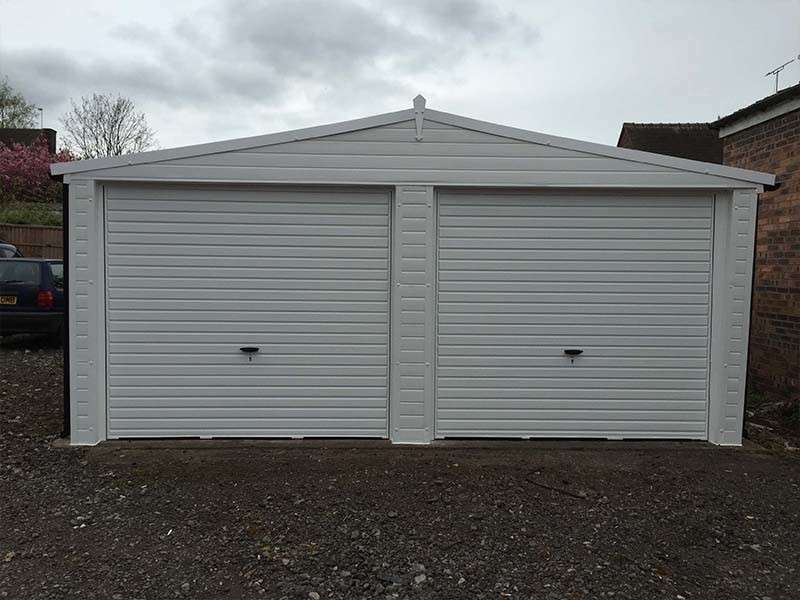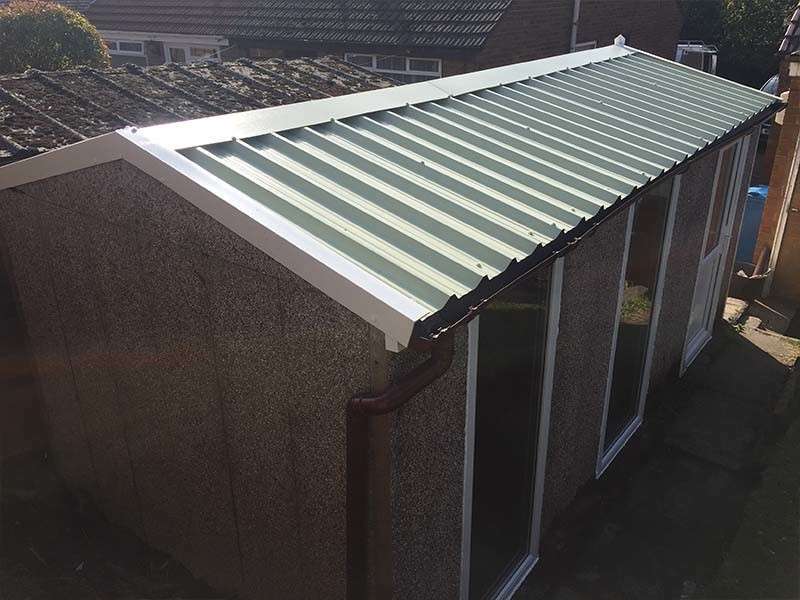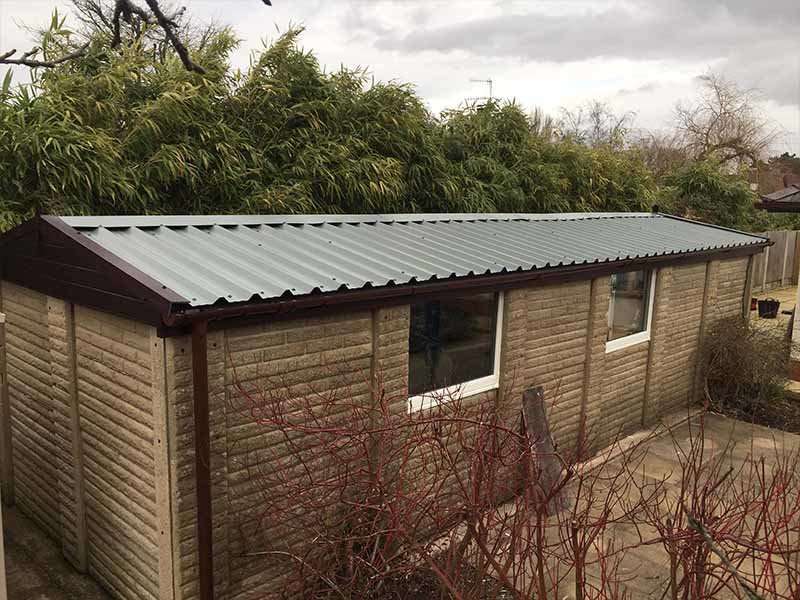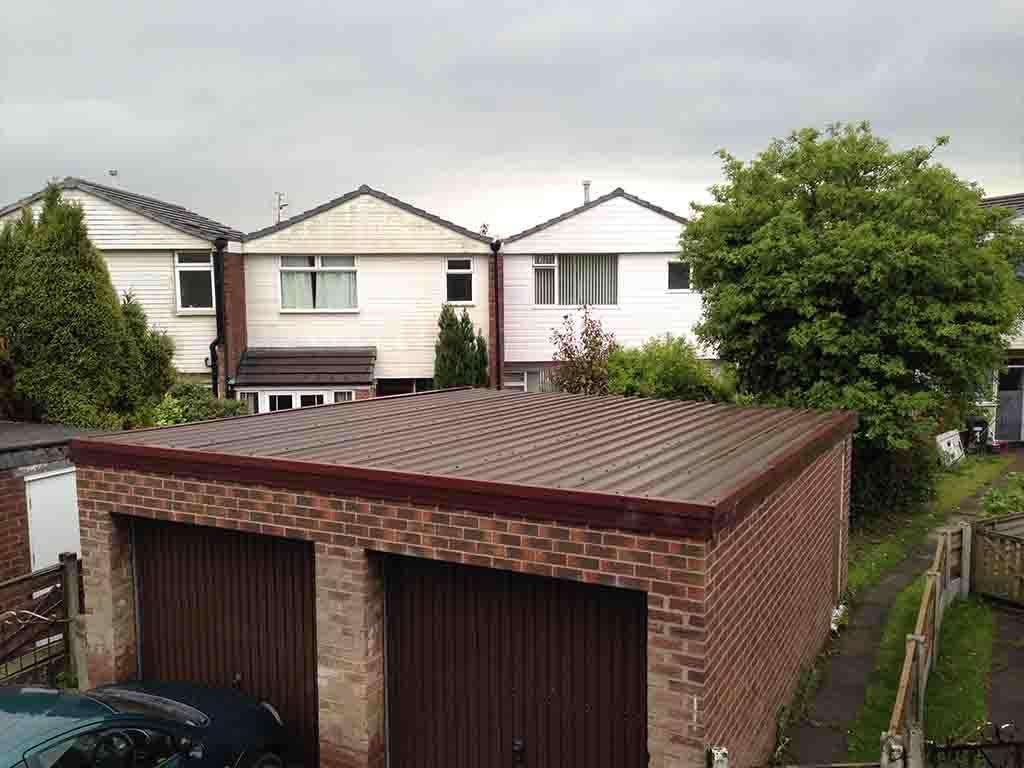 No Deposit
We trust our customers which is why you don't have to pay anything until the work is completed
No Hidden Costs
We clearly identify all costs prior to the commencement of any work so you know exactly what your paying for
Same Day Completion
95% of all projects are started and finished on the same day with no need to remove any contents beforehand
We Work Around You
Whether your booking your inspection or arranging your project date we will do our best to work around your timetable
Choosing The Right Garage Door…
The garage door is the face of your garage and as such is usually one of the first things considered in a garage refurbishment project after having the garage roof replaced. Along with our usual range our garage door collection also includes modern alternatives such as lightweight ABS and GRP garage doors.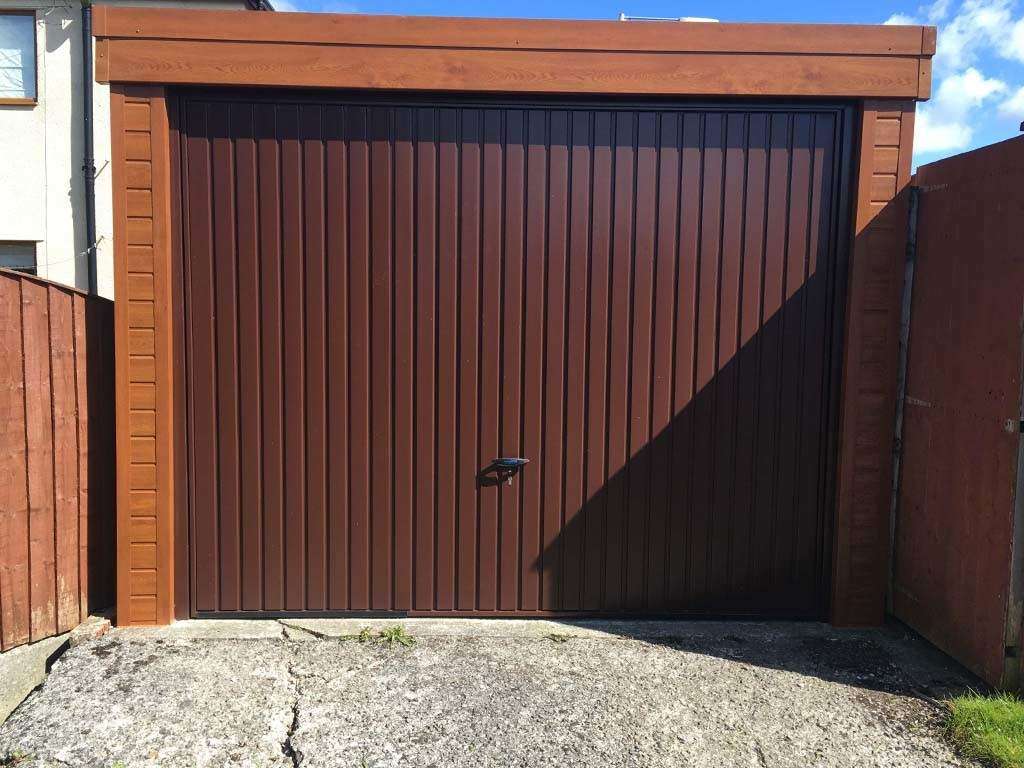 Up & Over Garage Doors
Our collection of Up & Over garage doors are available in a wide range of designs, colors and finishes for you to choose from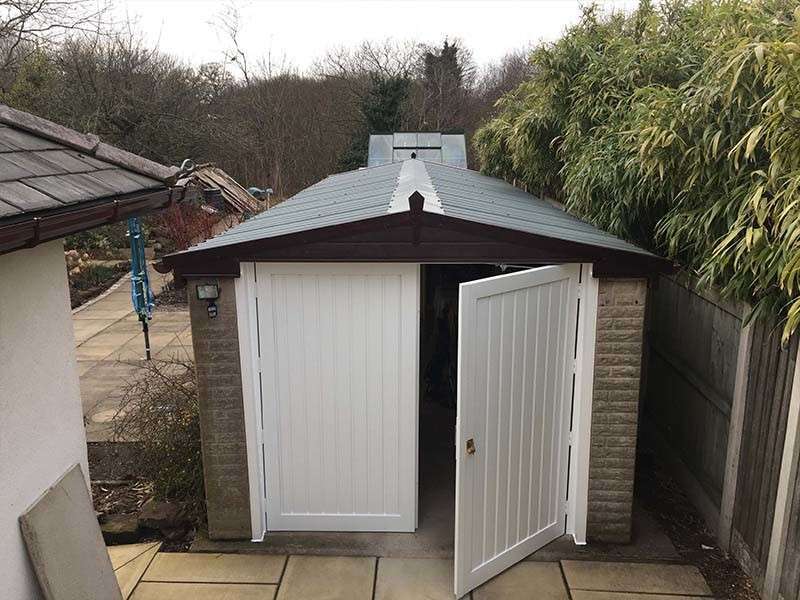 Side-Hinged Garage Doors
Side-Hinged garage doors provide a more traditional look to your garage and are available with both 50/50 and 70/30 openings.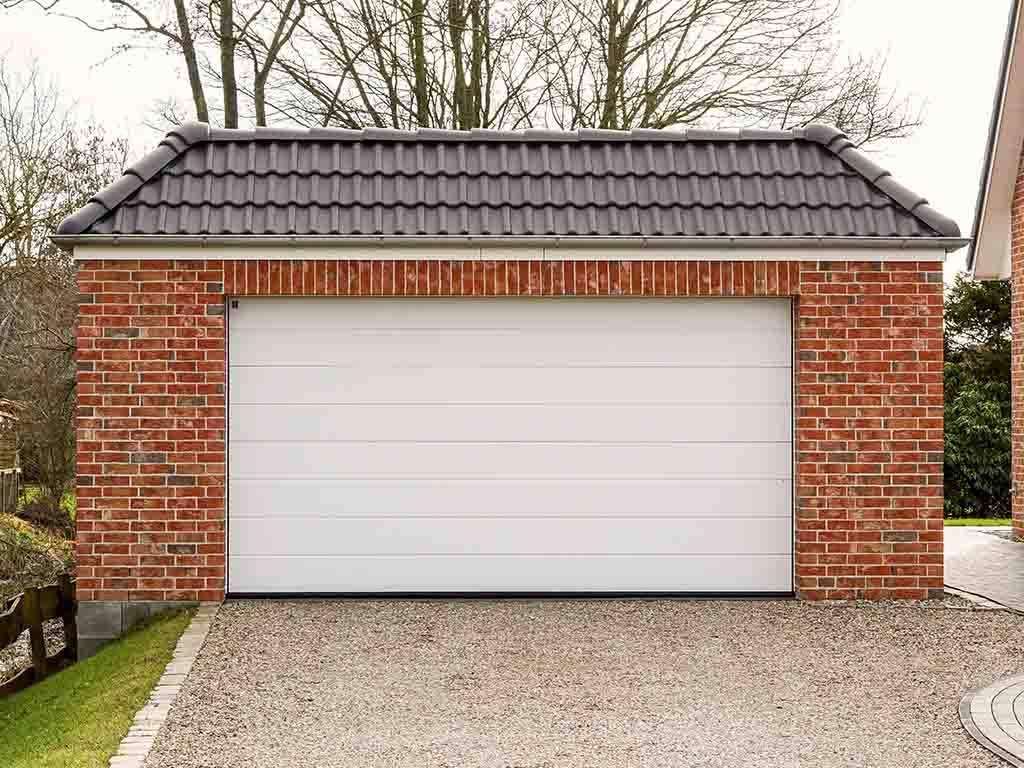 Roller Garage Doors
Available with either manual or automatic operation, roller garage doors provide significant benefits over other door types.
View a short video of some of our more recent garage refurbishment projects
(Video Contains Sound)
Things To Consider When Refurbishing Your Garage
Long gone are the days when the garage was somewhere you parked your car every night, todays garage is a practical space which can converted into a workshop or hobby room, in these instances creating a comfortable space is essential. uPVC Windows and Personal Access Doors can be used to increase natural light levels in your garage whilst improving the overall visual appearance and increasing security.
Frequently Asked Questions
Do you use Sub-Contractors?
Read More
All of our installation teams are trained by us and work solely for us, we do not use any third party companies to carry out work we have quoted for.
Read More
As a general rule we don't require any deposits or up front payments for domestic refurbishment projects, a small booking fee may be requested for products that are made-to-measure or projects that are under an accelerated timescale.
Read More
Danmarque Garages use surveyors and estimators not salesman.  Our quotation system provides you with the cost of the project before the attended inspection so you know what your getting, and what your paying before you even answer the door.
How long is your quote valid?
Read More
All of our quotations come with no obligations or time restrictions.
Read More
Payment is due in full upon completion of the project and presentation of the invoice.
Read More
We accept the following payment methods:
Debit/Credit Card
Bank Transfer
Cash
how long is your guarantee?
Read More
We provide manufacturers warranty's and a 10 year workmanship guarantee as standard with all projects.
Do you do insurance work?
Read More
We undertake a great deal of insurance work on behalf of our customers,  Our quotations are designed to provide the additional information insurers require to prevent any unnecessary delays.
Read More
Our installation team operate in full compliance of the Hazardous Waste (England and Wales) regulations 2005 and the guidelines stipulated by the Environment Agency governing the transport of hazardous material.
Our Waste Carriers License Number is: CBDU63693
What roof panels do you use?
Read More
All of our roofing systems are based on a 0.7mm Galvanised steel profile roofing panel with a plastisol coating for added protection and reduced noise.  All of our roofing systems come with an anti-condensation membrane fitted as standard.
What are your lead times?
Read More
We always try to maintain a 3-4 week lead time throughout the year however this can increase to 5-6 weeks during busy periods.
How long do projects take?
Read More
Most projects are completed within a single day however larger conversions maybe spread over two consecutive days if required.
Hassle-Free Garage Refurbishment
You can have just your garage roof replaced or a full refurbishment in just 3 simple steps.
Request a Quotation
You can obtain your free, no obligation quotation by giving us a call, sending us an email or filling out our online contact form.
Undertake an Inspection
Once you have received your quotation and your ready to proceed, make an appointment with one of our surveyors to inspect your project.
Book your Installation
All projects are booked over a one or two day period with a lead time of 2-4 weeks
Get in Touch
0800 1337318
info@danmarque.co.uk
Opening Times
9:00am – 5:30pm Monday to Friday