Introduce natural light into your garage and brighten up your personal space with uPVC garage windows.
Supplied & installed to any concrete garage window opening.
Get a quote to replace your uPVC window today at Danmarque Garages.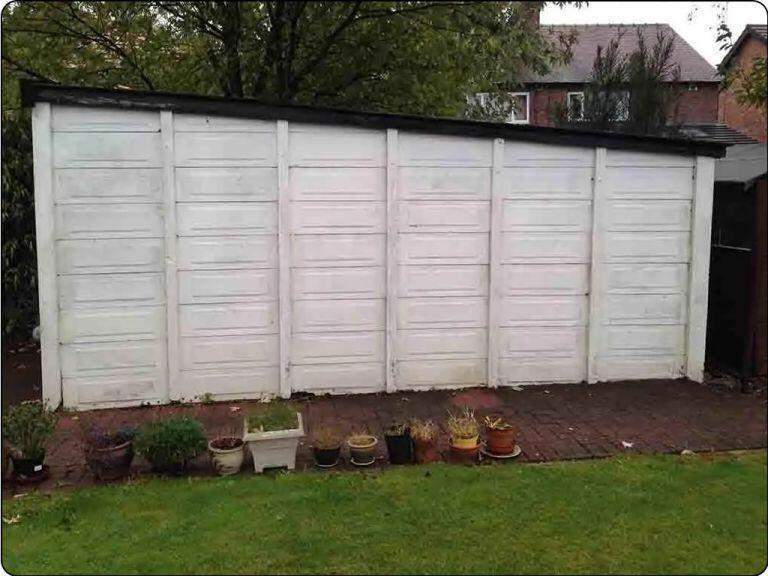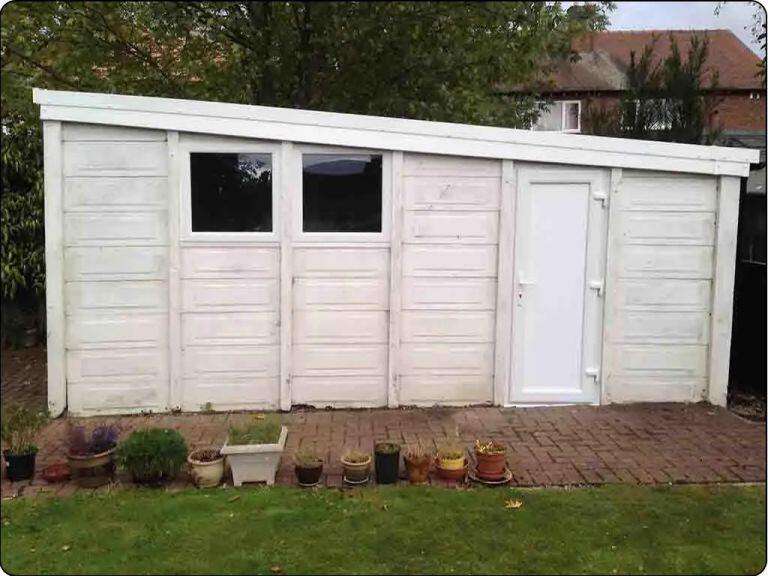 Brighten Up Your Garage with uPVC Windows
Long gone are the days when the garage was somewhere you parked your car every night.
Today's garage is a practical space used for storage and functionality. Creating a comfortable environment to pursue your hobbies & interests is essential.
Garage windows are used to introduce natural light levels whilst improving it's curb appeal from the outside.
With more light, you are free to convert your garage into a hobby room, office space or workshop!
Choose the Right Window for Your Garage:
Danmarque Garages offer a range of double glazed windows options measured to fit into any opening.
Our bespoke garage windows come in a range of uPVC colours including Light Oak, Anthracite Grey or Black Ash.
You can also choose to install a side hinged or top hinged opener for fresh air and limit the light that is let through to your garage with Stippolyte or Patterned glass.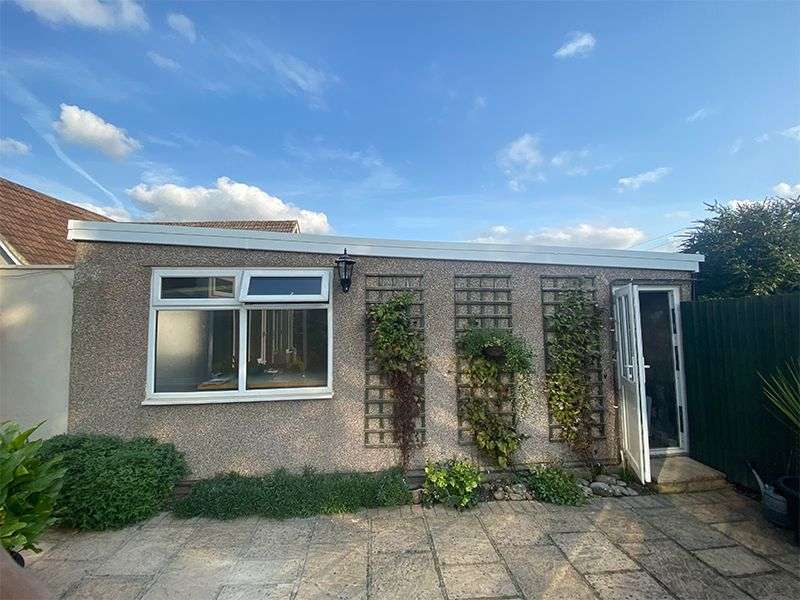 Installing a New Garage Window
In addition to significantly adding to the comfort of working inside your garage, having the right window can also increase the appearance outisde.
We can install a garage window of any colour, style or size even if there was no window there originally.

Transform your old, dark garage into a vibrant area which isn't just suitable for your car or for storage, but for you.
Installing a new garage window is a cost effectve option when looking to brighten up your garage space. If you need some advice on the right type of window for your garage, speak to a member of our team about installing new garage windows today.

Increased Security
All our windows are fitted with double glazed glass as standard plus internal beading to keep your garage as safe as possible.
Quality Assured
uPVC garage windows are designed to withstand the notorious UK weather. A super-long lifespan with little maintenance requirements.
Multiple Configurations
Colours, openers, glass options and more. Add in horizontal or vertical mullions to make your window personal to your garage.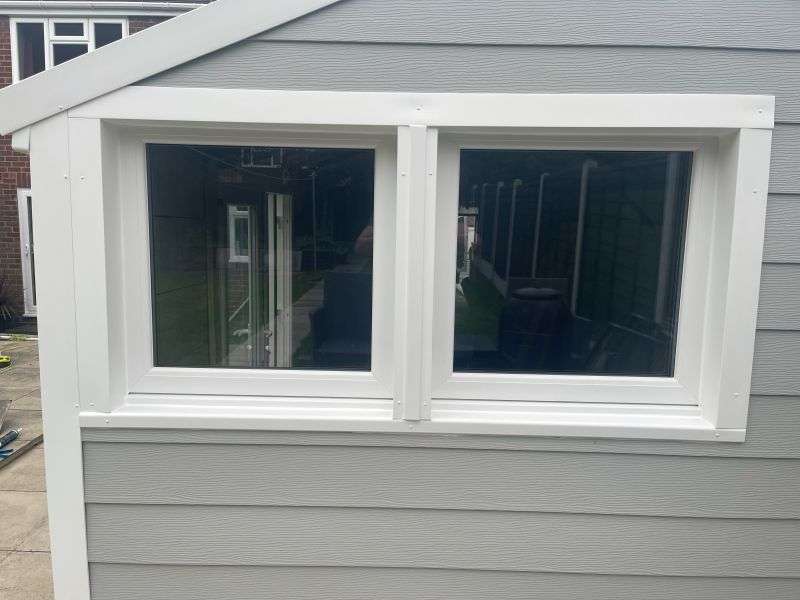 Removing or Converting an Existing Garage Window
If you no longer need a window in your garage there are a couple of options available.
You can either remove the window amd install timber framework with uPVC Cladding to seal the opening or convert the existing garage window into a side door (if you dont have one already).
In some instances with concrete garages, it may be possible to relocate your garage window to a diffferent position, switching the panels around as though it was built that way originally.
Get a quote for your garage window in less than 24 hours: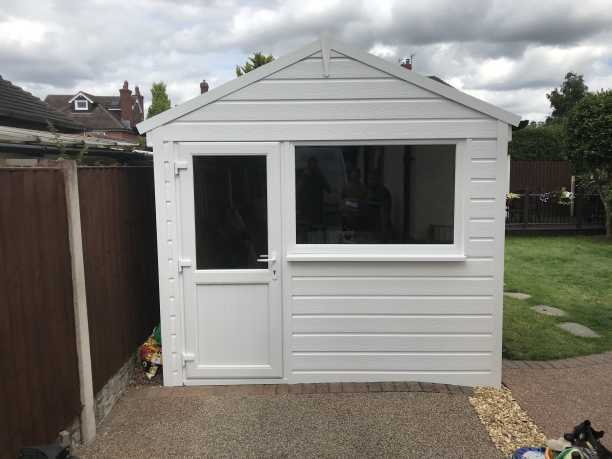 "Cannot recommend Danmarque enough. From first enquiry to completed job they are 100% professional and upfront about all costs and expectations."
Hassle-Free Garage Refurbishment
Replace your garage windows with a full garage refurbishment in 3 simple steps.
Request a Quotation
You can obtain your free, no obligation quotation by giving us a call, sending us an email or filling out our online contact form.
Undertake an Inspection
Once you have received your quotation and your ready to proceed, make an appointment with one of our surveyors to inspect your project.
Book your Installation
All projects are booked over a one or two day period. Scheduled in on a date that works or you.
Opening Times:
9:00am – 5:30pm Monday to Friday