Garage Refurbishment Services

Whether it's a full garage refurbishment or just replacing a garage roof, we have the professionalism and knowledge for your requirements.
We can refurbish your existing concrete garage using high quality products and installation procedures at affordable prices.
Get Back to Using Your Garage, the Way You Want to Use It.
Tired of looking at that old concrete garage? Our garage refurbishment services range from like-for-like replacements to full garage transformations with the only limit being your imagination.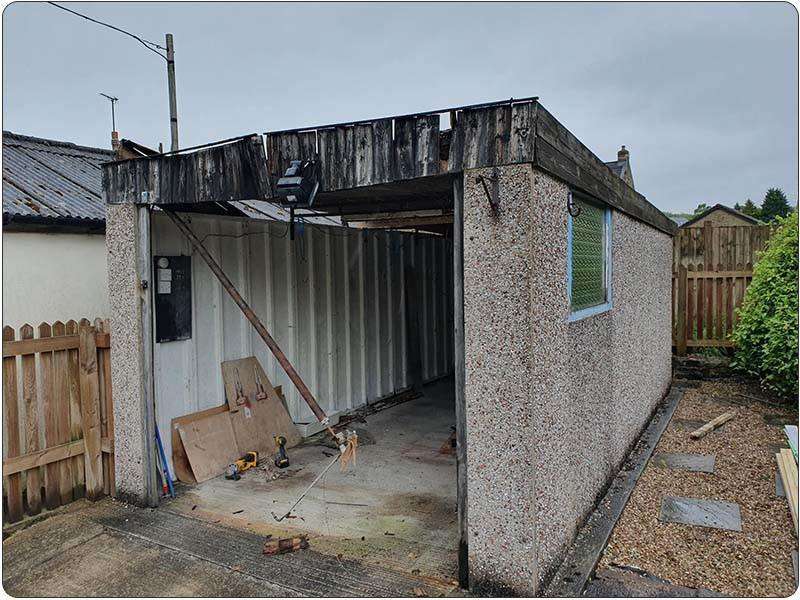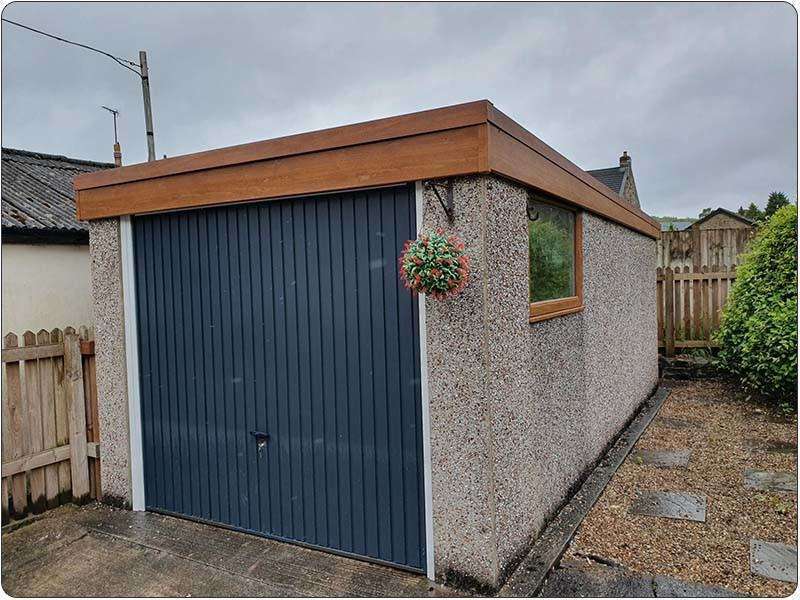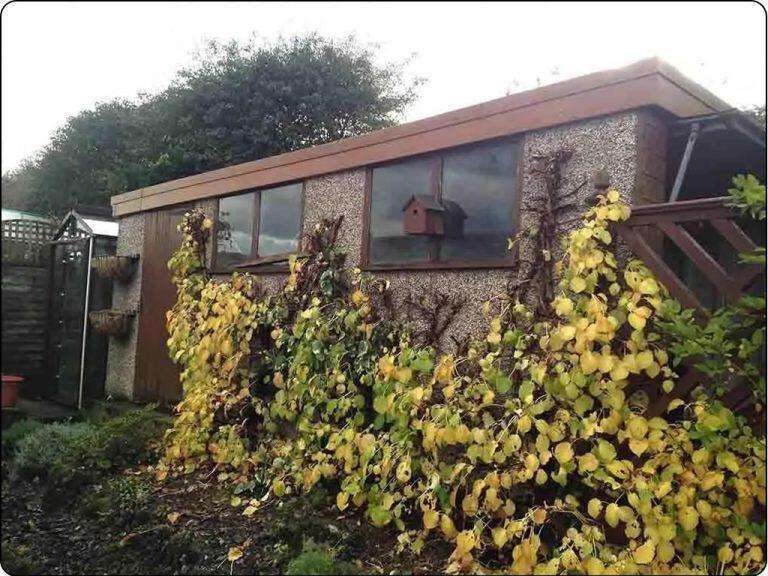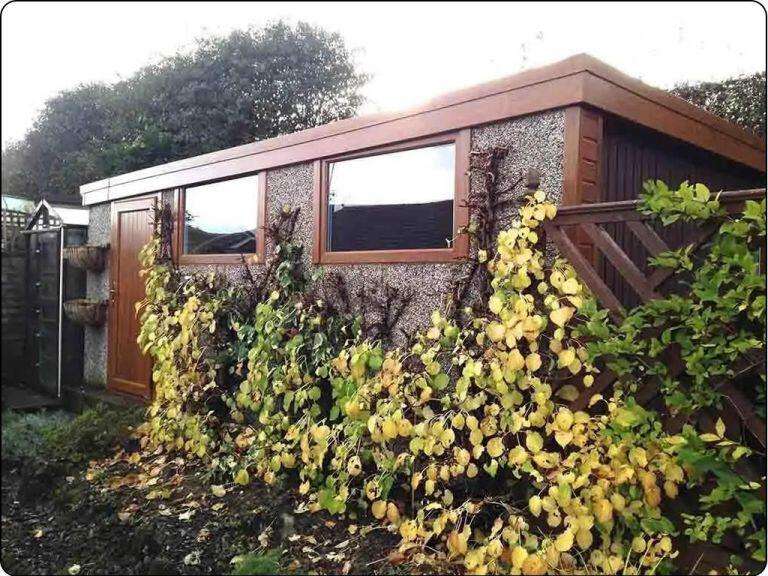 Get a No-Hassle Quote Today:
Transform the look of your existing garage with a watertight, maintenance-free roofing system.
Say goodbye to garage roof leaks and water ingress. Our garage roofs give you full protection for up to 35 years of use.
Do You Have an Asbestos Garage Roof?
Replacing an asbestos garage roof doesn't have to be difficult.
Our hassle-free approach makes replacing your asbestos garage roof a simple, stress-free process.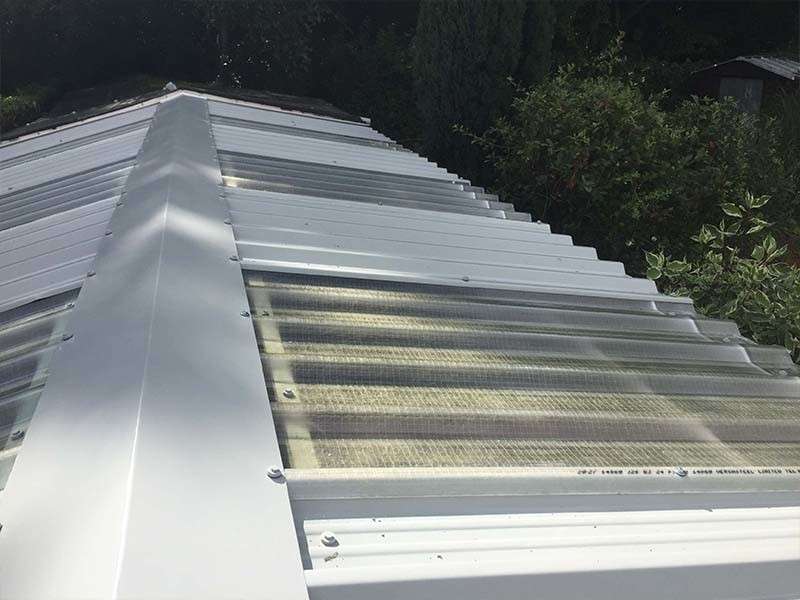 "Replaced the roof on my 50s garage, excellent team, reasonably priced and cleaned up the site on completion. Would highly recommend. "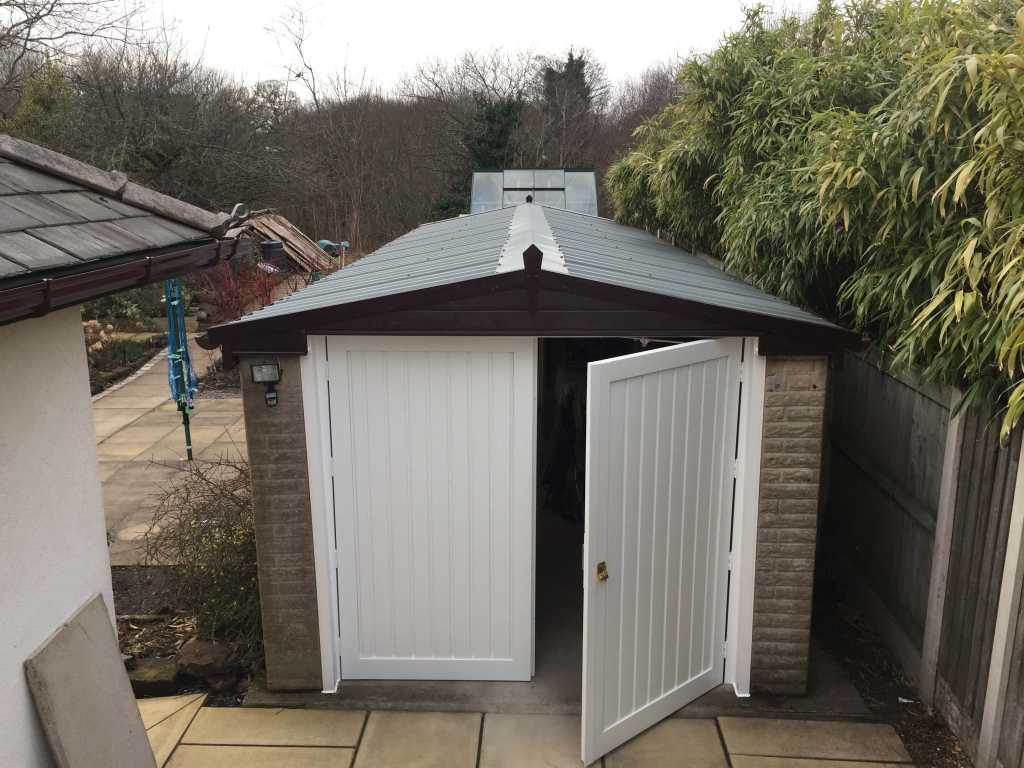 Side Hinged Garage Door & Garage Roof Replacement
Your garage door is the entry way to where you keep your belongings, park your car, house your home office, store your tools and more.
Your garage door is the key to a good-looking home and is essential for keeping your equipment secure from theft.
At Danmarque, we supply and install garage doors in a range of styles & colours that compliment your home and support the way you use your garage.
Garage Windows & Side Doors
Our range of uPVC
garage windows
and
side access doors
are high quality and
hassle-free
.
Low maintenance requirements and a super-long usable life keeps your garage looking brand new for years to come.
And, unlike timber frames, our uPVC equivalents provide long-lasting resistance against the wet UK climate.
What's more? Our multi-point locking mechanisms and double glazed glass come fitted as standard for maximum garage security.
Introduce Natural Light Into Your Garage
Convert an Empty Garage Wall or Door Into a Window and Side Door
Create Seamless Access Into & Out of the Garage
Clear, Frosted and Patterned Glass Panel Options
Danmarque Garages supply & install uPVC windows to any colour, style or size.
We can even install windows & doors onto garages where there are none currently.
All of our garage windows are installed with double glazing as standard with a choice of clear, frosted or patterned glass.
Transform your old, dark garage into a bright, vibrant area that is naturally lit by the sun and daylight.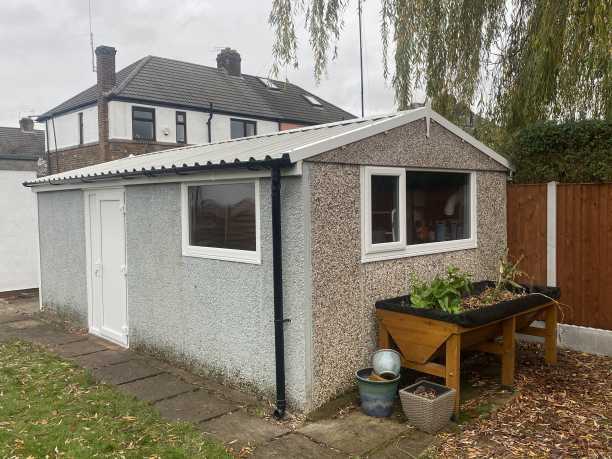 2 x uPVC Windows, Side Door & Fascia in Light Oak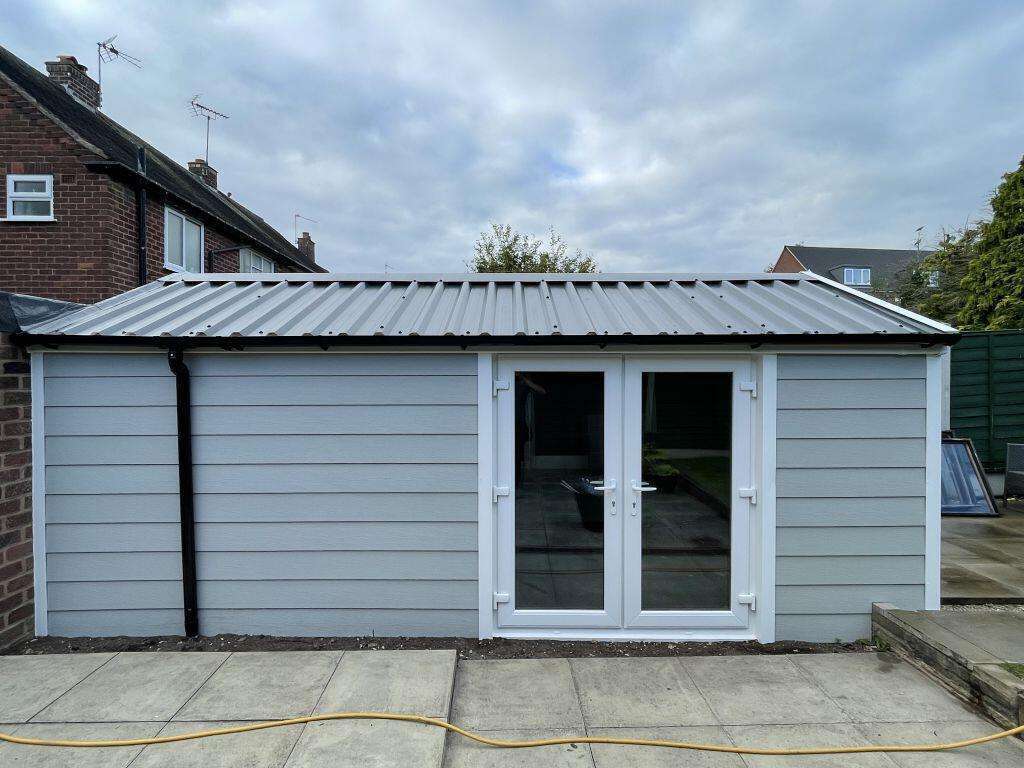 2 x uPVC Windows & Side Door Replacement in White
Garage side doors make entry into & out of the garage possible without the need to open, or lift, a heavy garage door.
Perfect for home owners who are always in & out of the garage.
Side doors make it easy to store your tools, gardening equipment and other belongings.
All side door installs come with a lock & key as standard.
Get a quote for your garage refurbishment in less than 24 hours: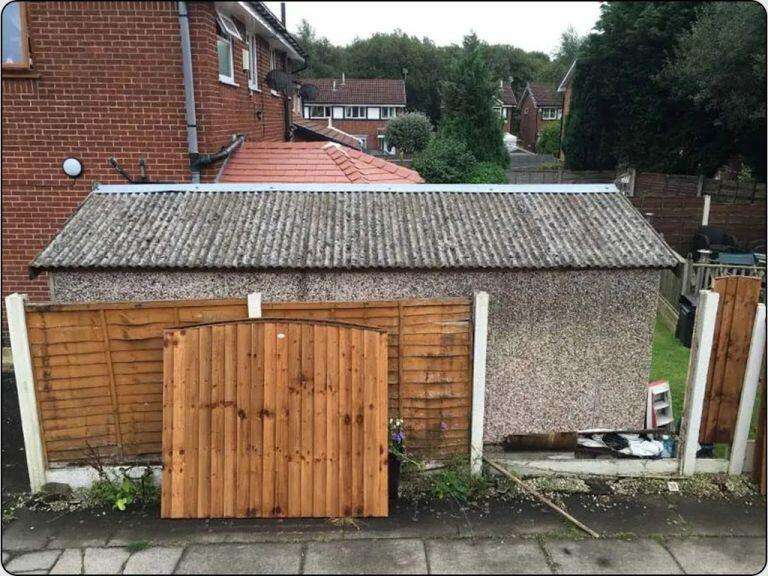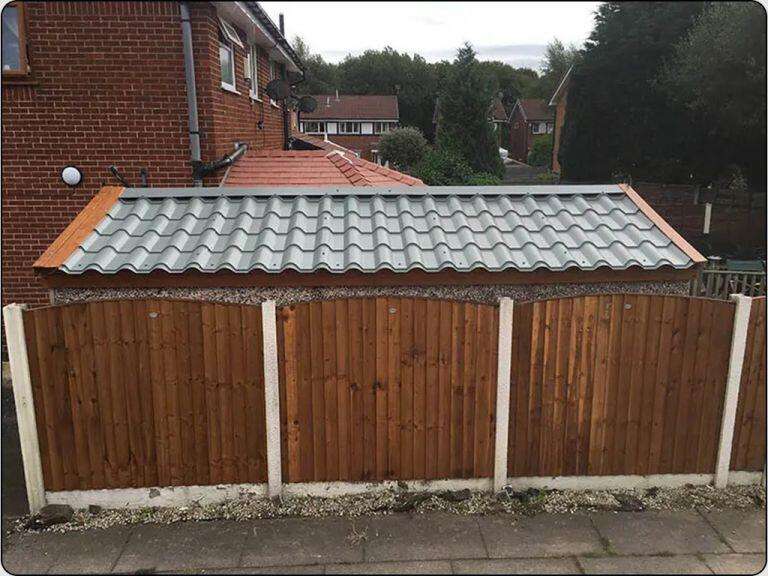 "Danmarque were a delight to deal with from start to finish. Super communication, super powered, super polite & my new garage roof looks asbolutely super!"
– Mrs Twomey
NEW: Garage Cladding for Concrete Garages
uPVC cladding makes it possible to completely re-invent the look of your garage at a fraction of the price of a garage replacement. If you think your old concrete garage couldn't look modern, think again.
In just 24 hours, you can have your garage completely (or partially) wrapped in the colour of your choosing.
Enquire about garage cladding today at Danmarque.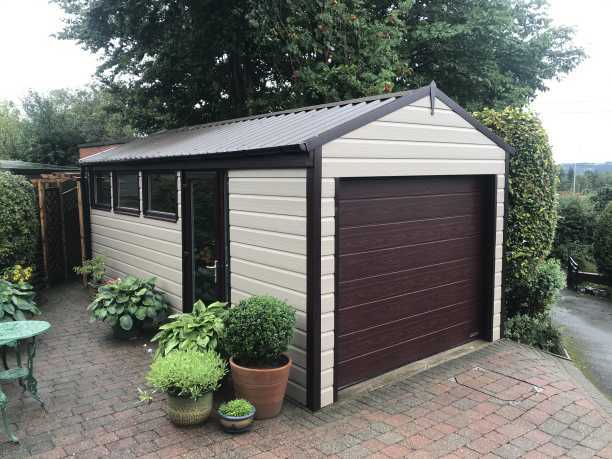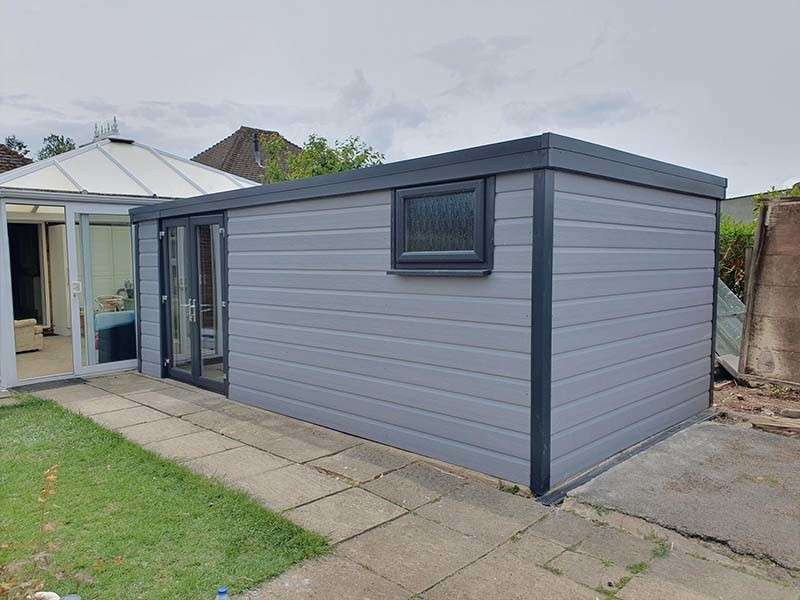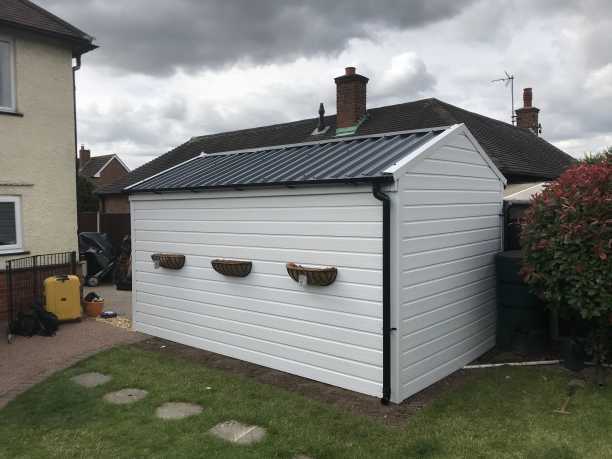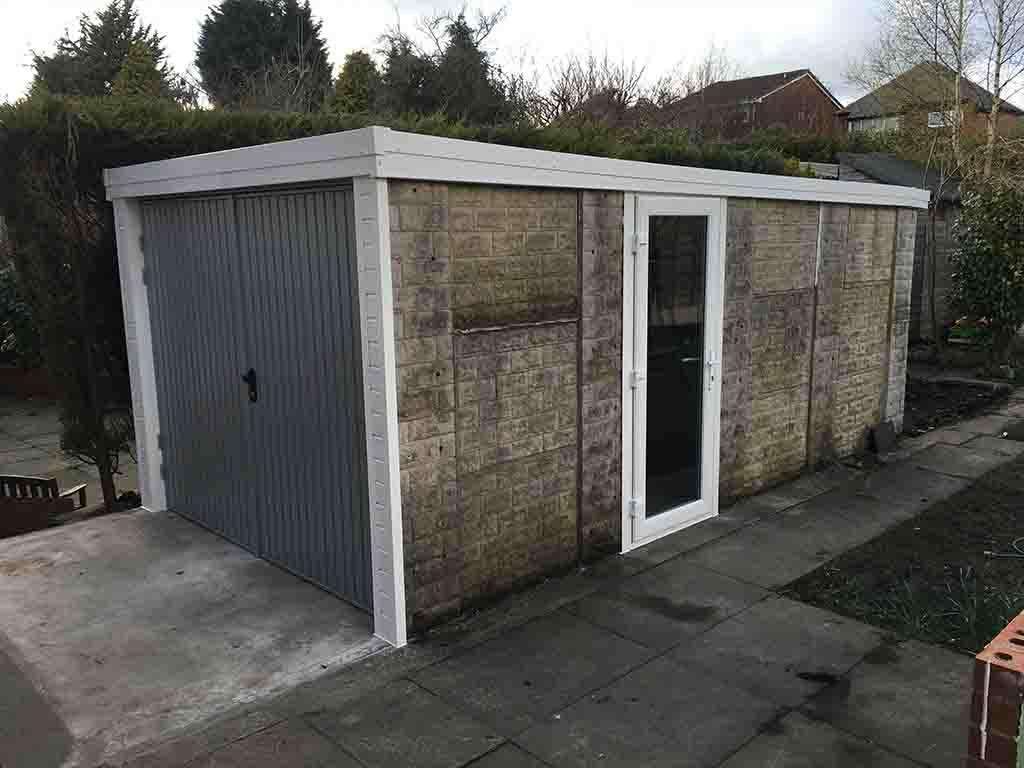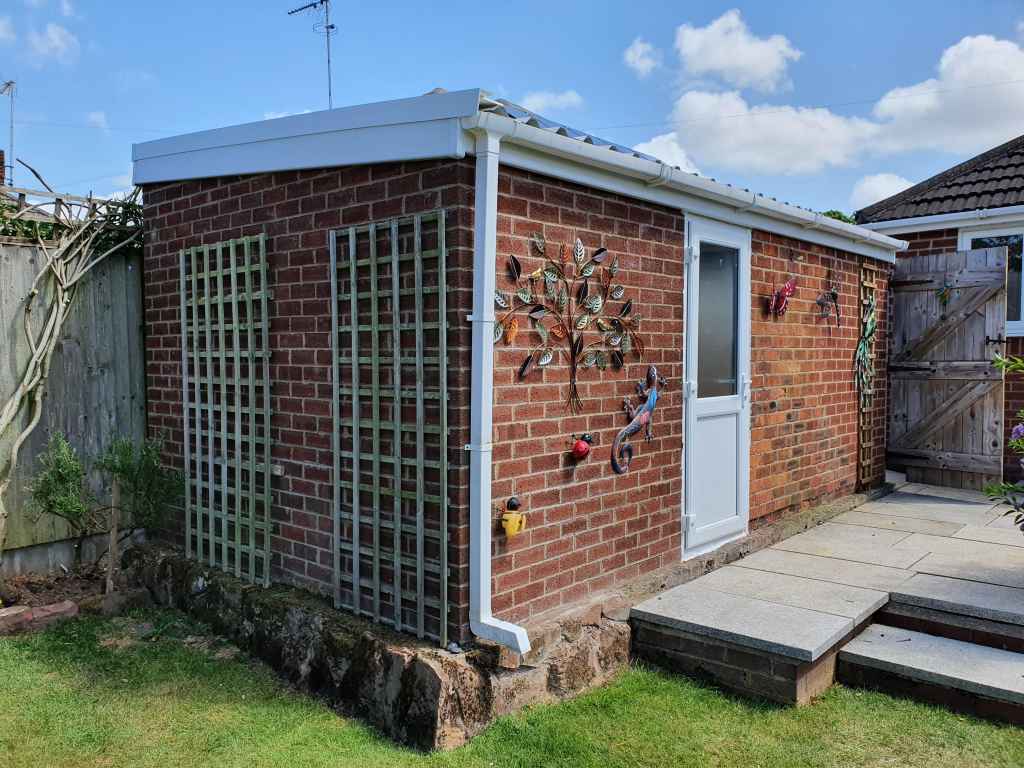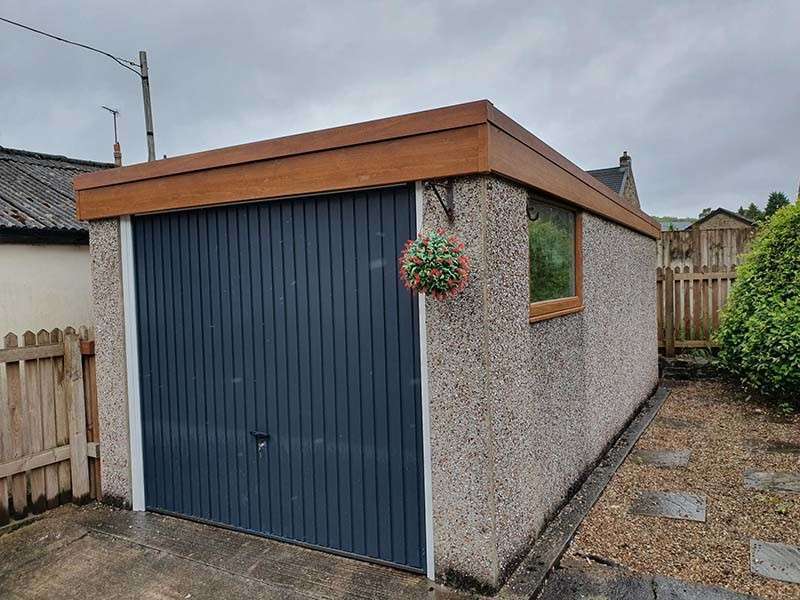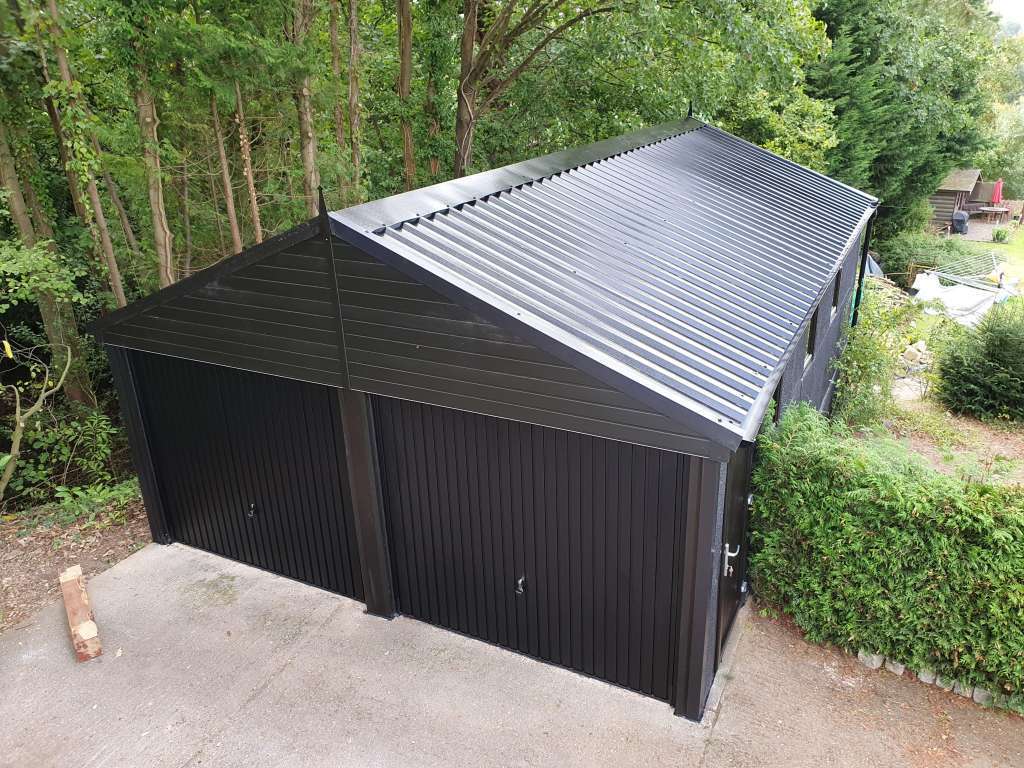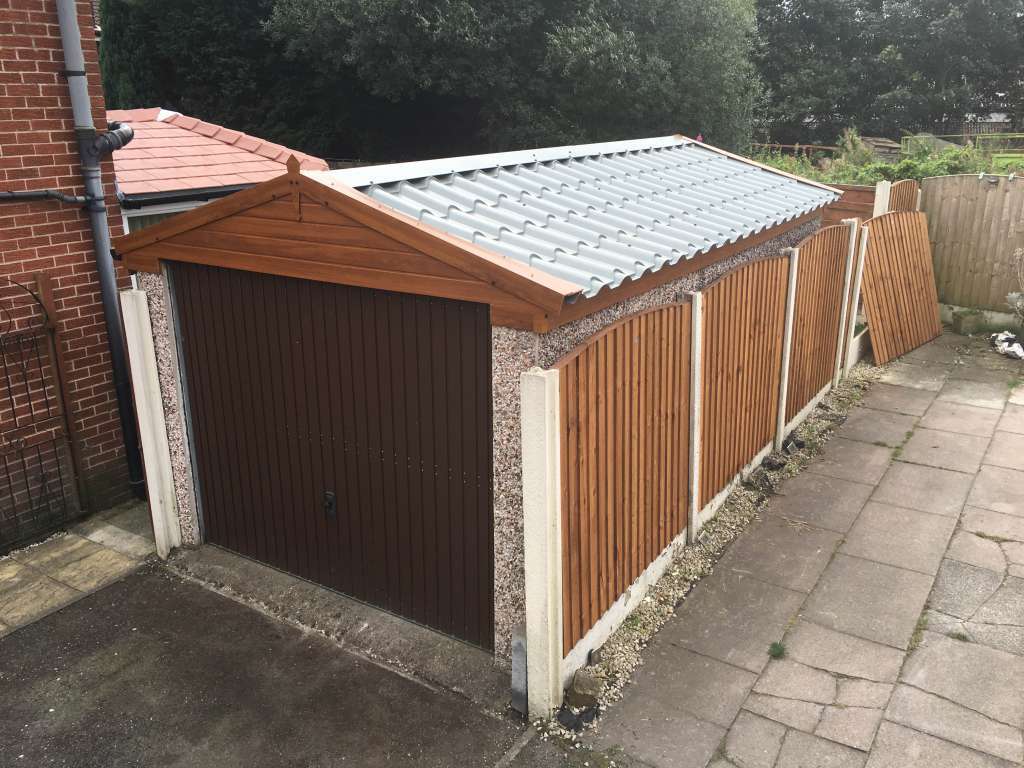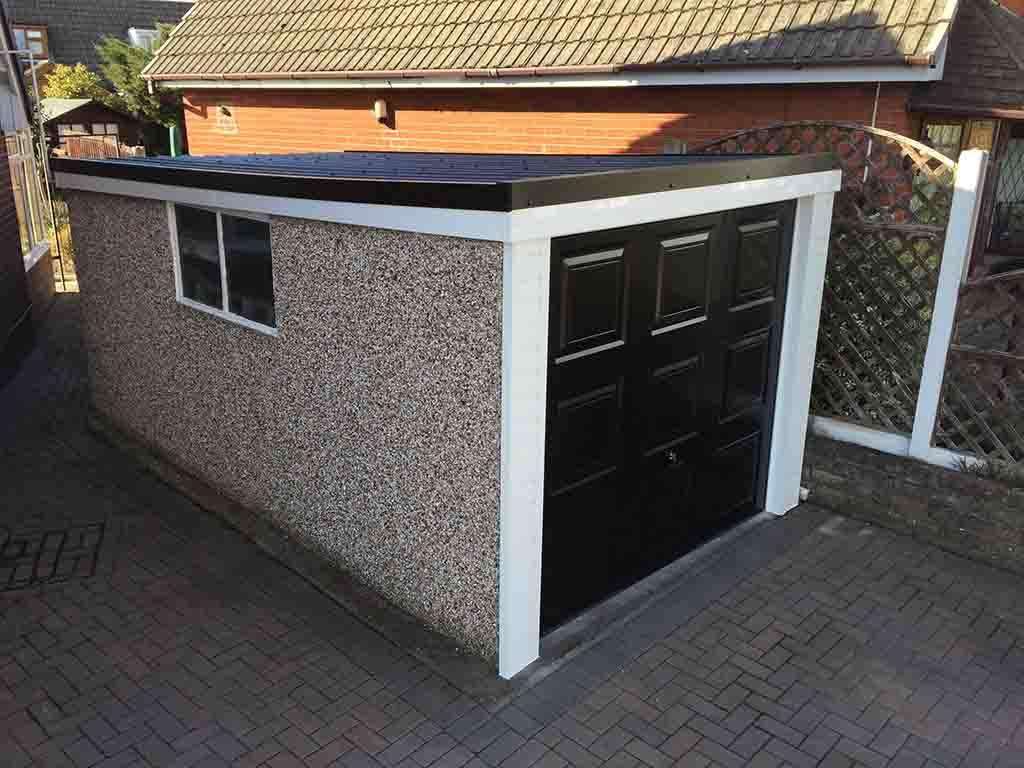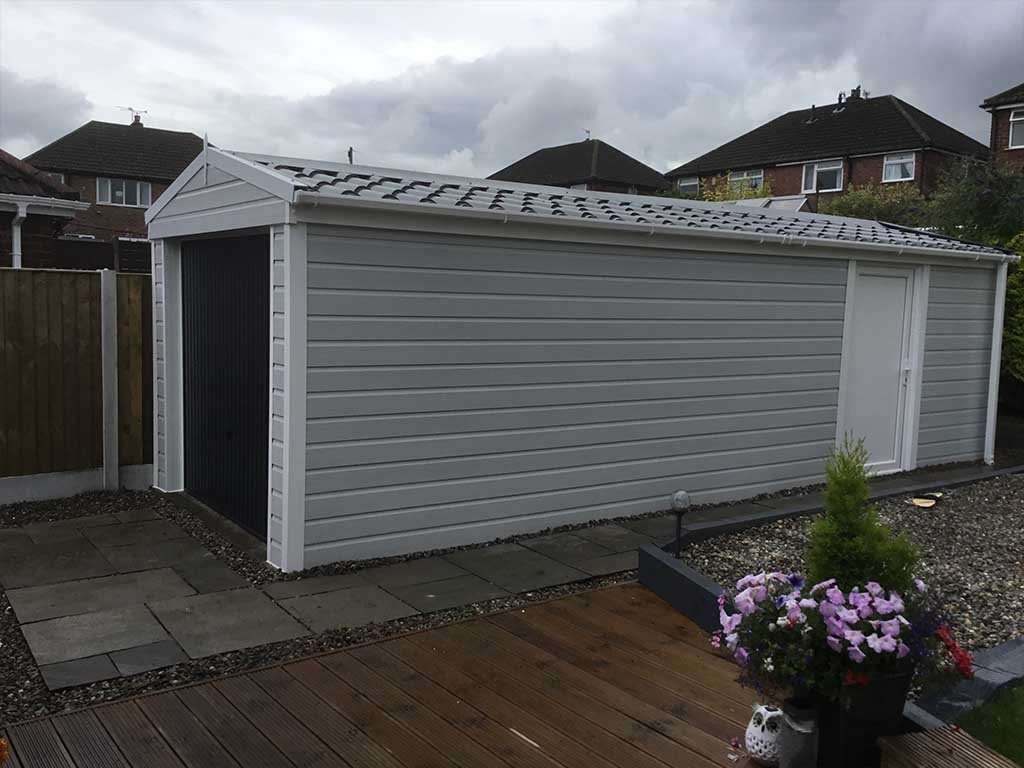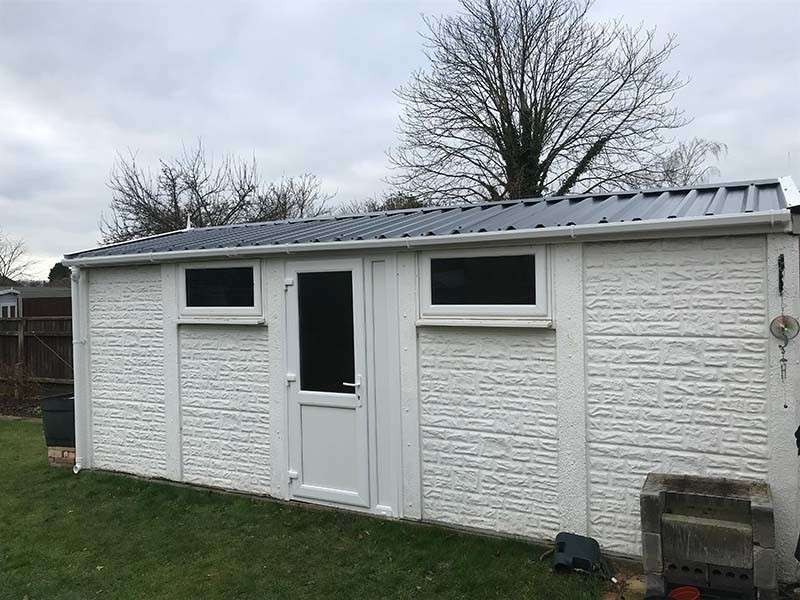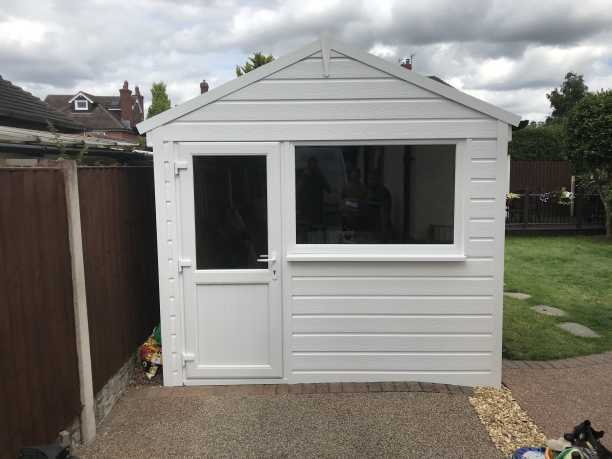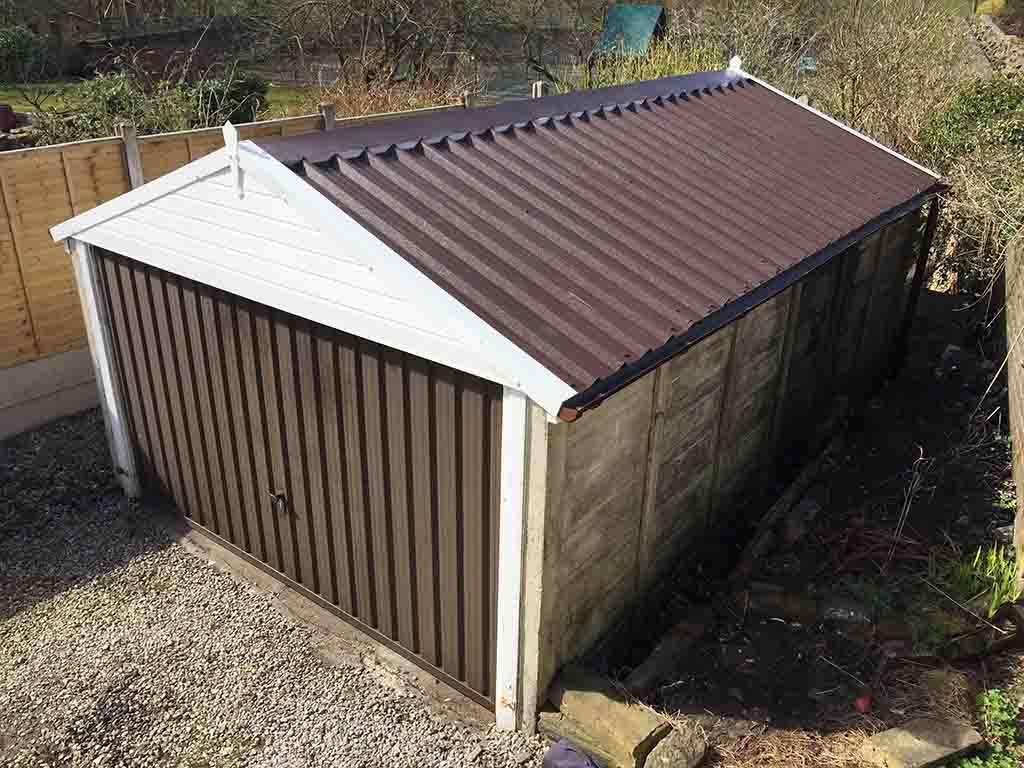 Hassle-Free Garage Refurbishment
Have your garage roof replaced or a full refurbishment in just 3 simple steps.
Request a Quotation
Obtain your free, no obligation quotation by giving us a call, sending us an email or filling out our online contact form.
Undertake an Inspection
Once you have received your quotation and you're ready to proceed, make an appointment with one of our surveyors to inspect your project.
Book your Installation
All projects are booked over a one or two day period. Scheduled in on a date that works or you.
Opening Times:
9:00am – 5:30pm Monday to Friday