Garage Refurbishment Services
Whether it's a full garage refurbishment or just replacing a garage roof, we have the professionalism and knowledge for your requirements. We can refurbish your existing concrete garage using high quality products and installation procedures at affordable prices.
The Garage You Want, at a Price You Can Afford.
Tired of looking at that old concrete garage? Our garage refurbishment services range from like for like replacements to full garage transformations with the only limitation being your imagination. Speak to a member of our team and find out how we can help you.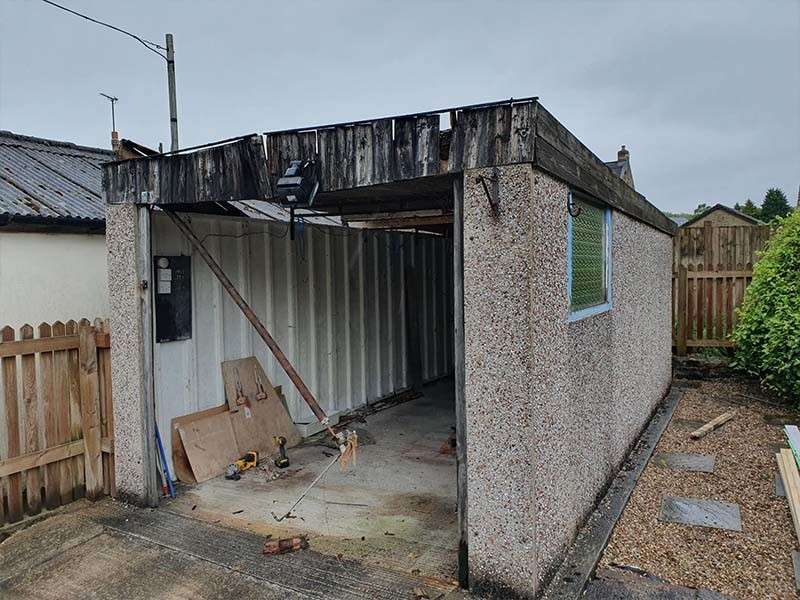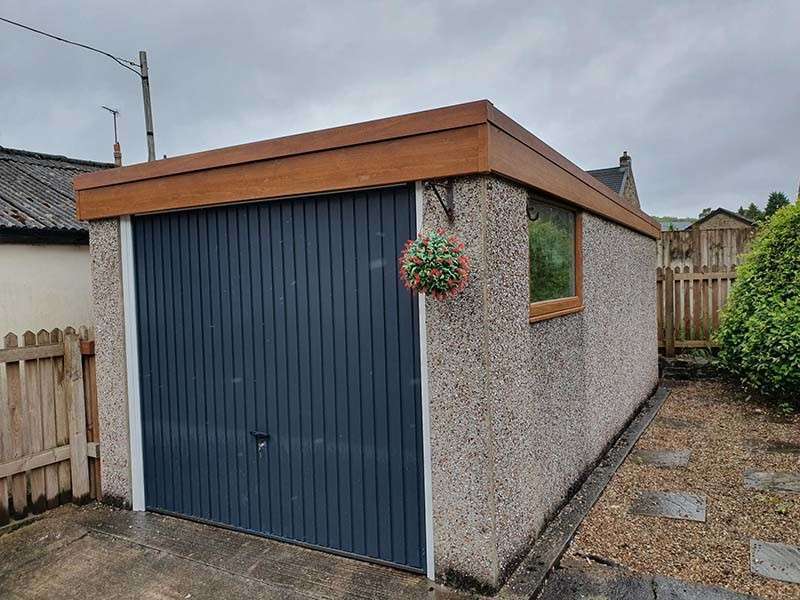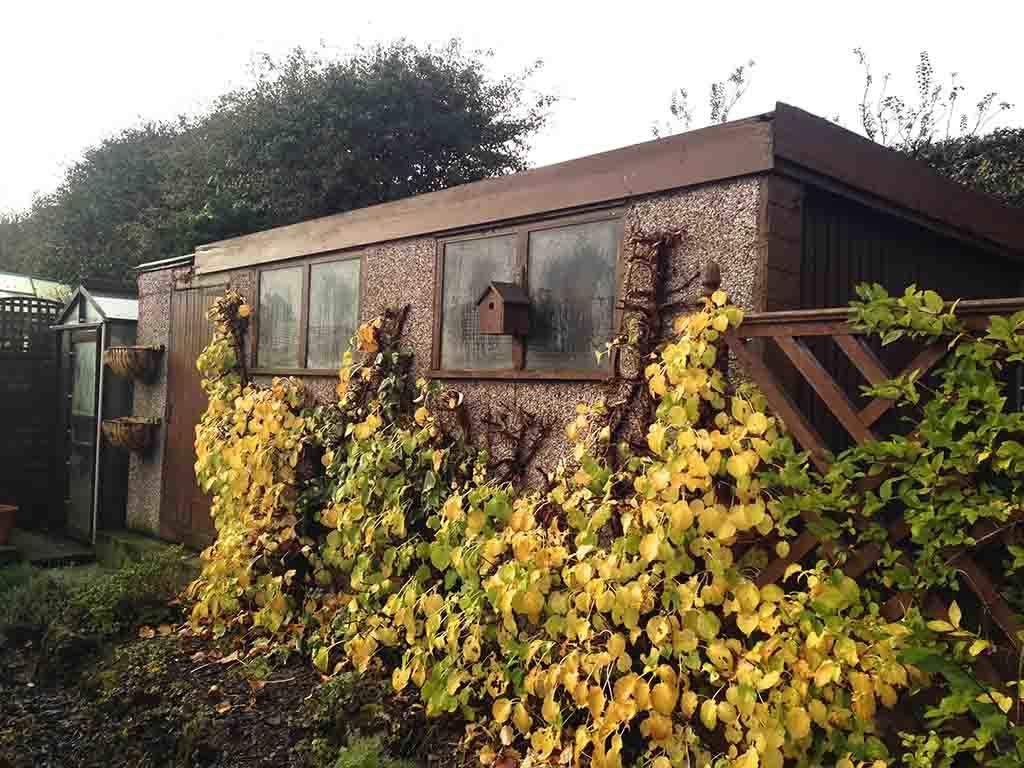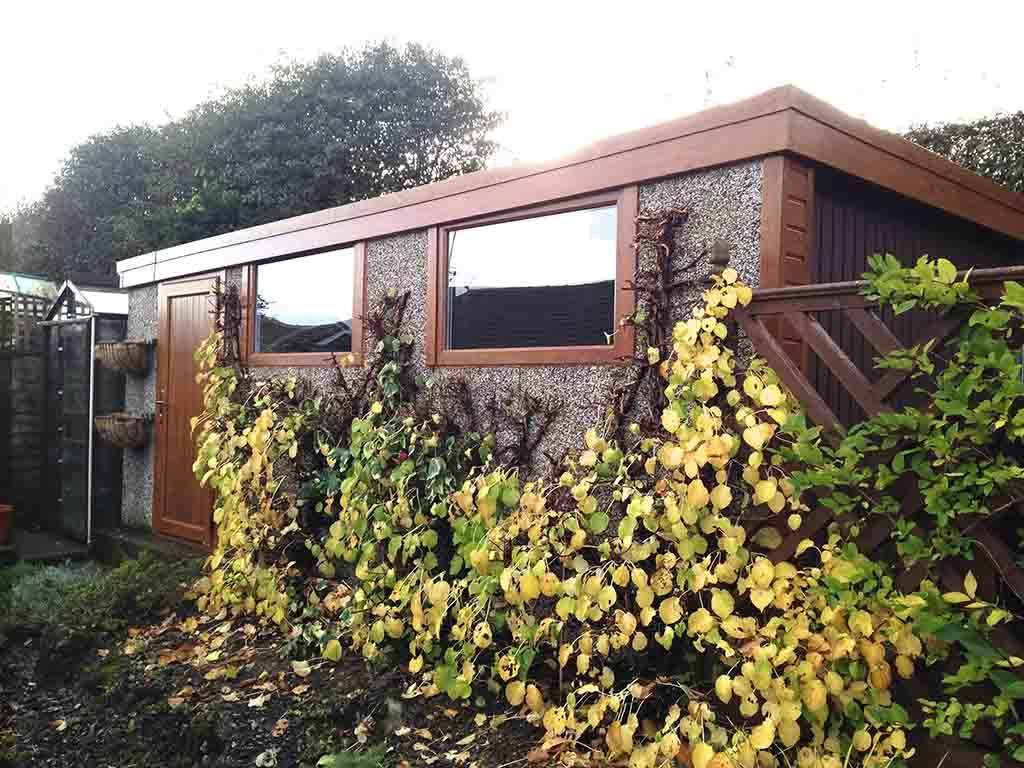 A new garage roof can completely transform the look of your existing garage whilst providing additional protection over more traditional garage roof materials.
Do You Have An Asbestos Garage Roof?
Replacing an Asbestos garage roof doesn't have to be difficult, our hassle-free approach makes replacing your Asbestos garage roof a simple, stress free process.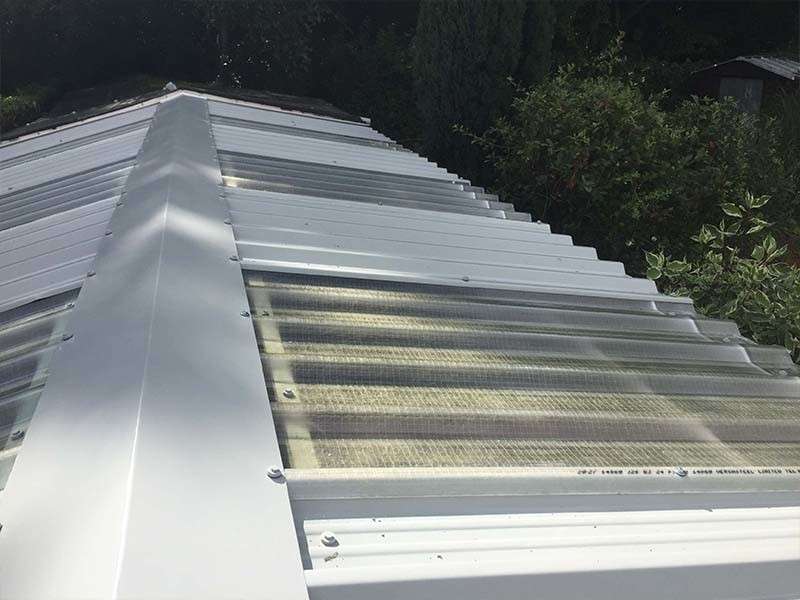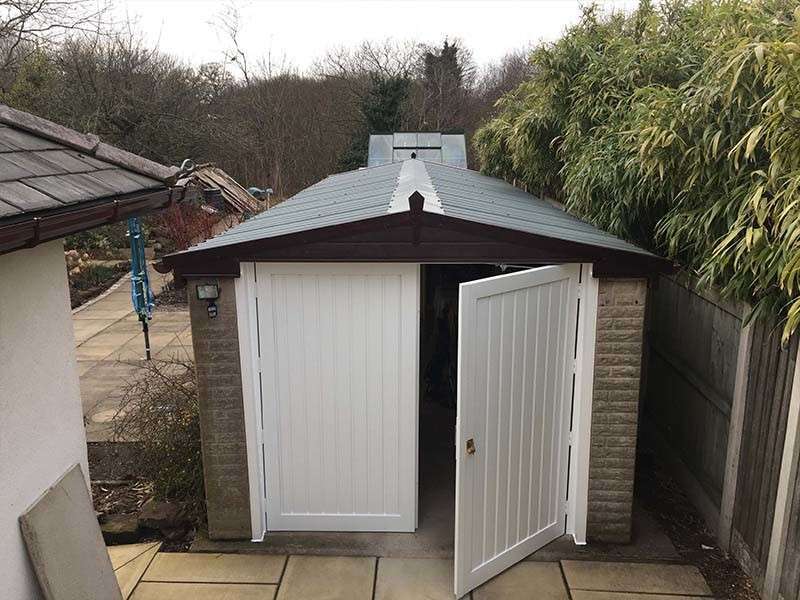 Danmarque Garages supply and install a wide range of high quality garage doors from Novoferm, Hormann and SWS UK throughout the UK.
All of our garage doors can be installed as part of a larger refurbishment or as a stand alone project and are supplied in a variety of styles and colours to suit your specific requirements.
Garage Windows & Garage Side Doors
All of our products including a range of uPVC Windows and uPVC Personal Access Doors are selected to provide the longest usable life with the lowest maintenance requirements. Unlike old timber framed windows and access doors, uPVC equivalents provide better resistences for the UK climate whilst offering increased security through multi-point locking mechanisms and double glazing which we include as standard.
New or Replacement Garage Windows
Danmarque Garages supply & install uPVC windows in a variety of configurations, size and colour. We can even install windows into garages where there are none currently. All of our garage windows are installed with double glazing as standard and a choice of clear, frosted or patterned glass.
Transform your old, dark garage into a bright, vibrant area that is naturally lit by the sun and daylight.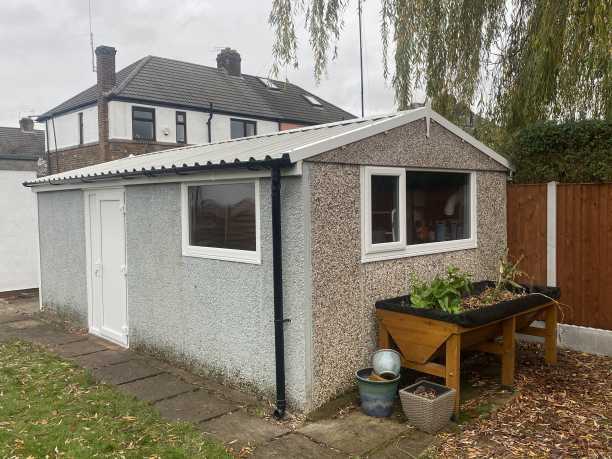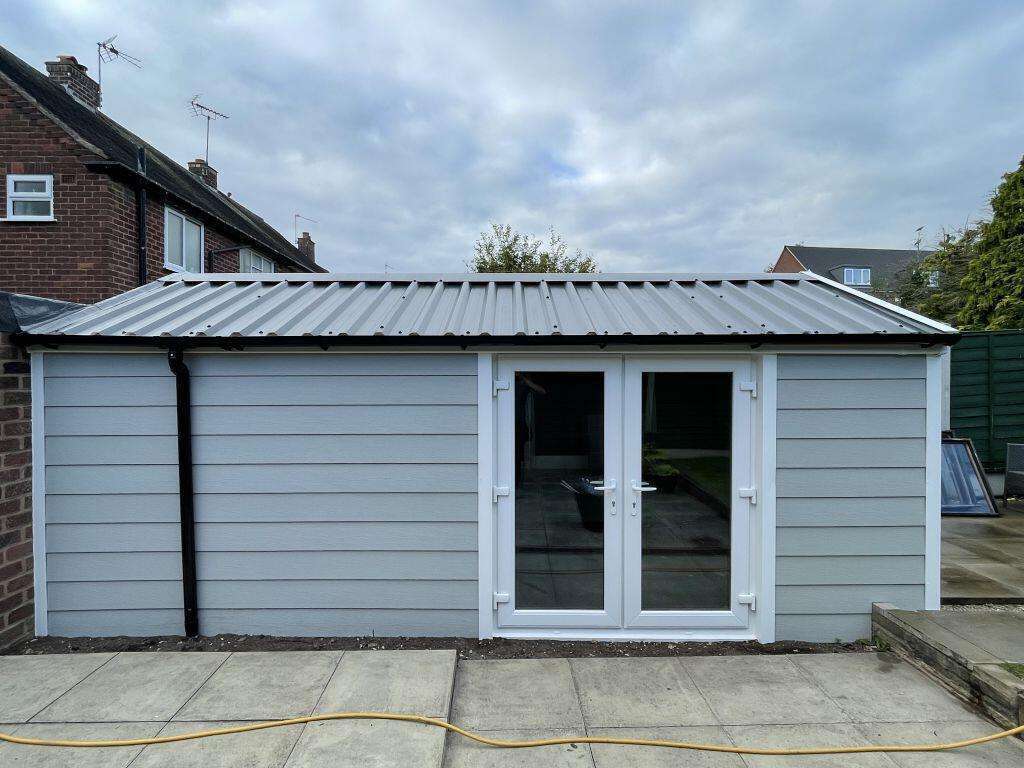 uPVC Garage Side Doors
Depending on where the garage is situated on your property a side access door maybe more than just practical, it may be a necessity.
Whether you have side door already or you're looking to have one installed, our experience refurbishing garages and excellent range of side access doors means the only hard decision you will have to make, is choosing the right style and colour for you.
Why Install Side Doors & Windows?
Introduce Natural Light into the Garage
Convert an Empty Garage Wall or Garage Door into a Window & Side Door
Create Seamless Personal Access into & out of the Garage
Clear, Frosted or Patterned Glass Panels Available
French Door Options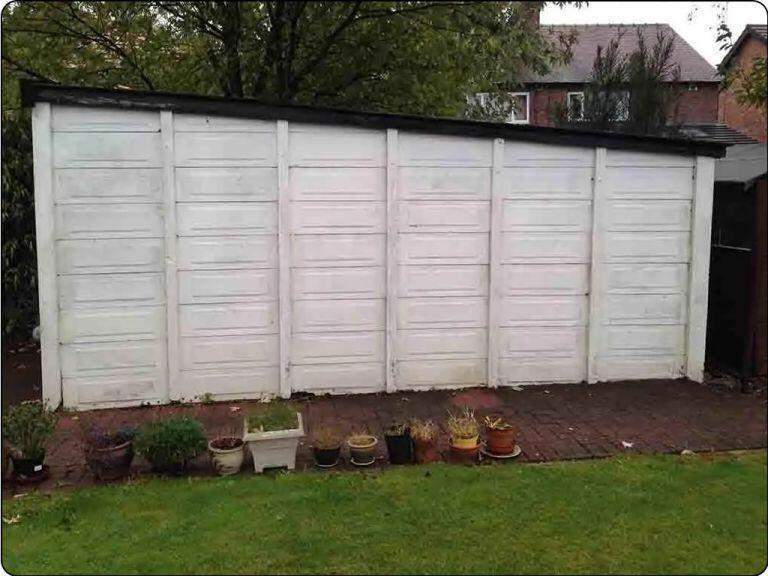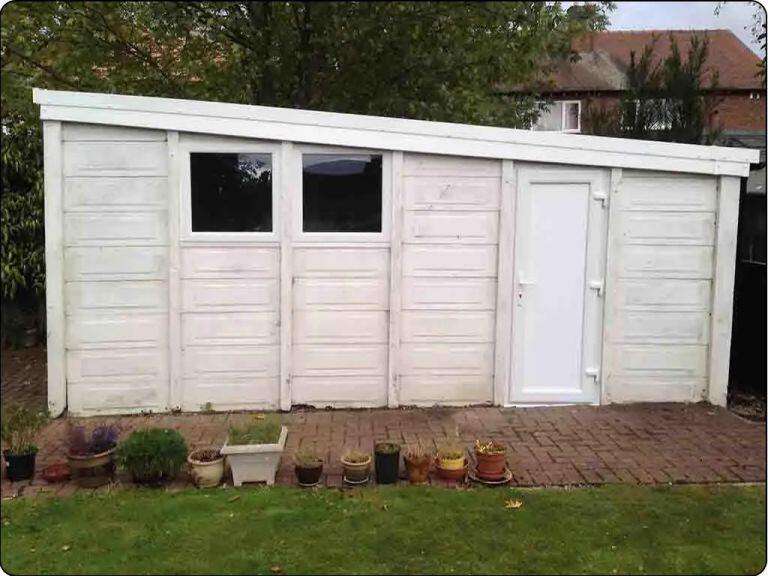 NEW

: Garage Cladding for Concrete Garages
Having garage cladding installed is becoming more and more popular as people convert their concrete garages into more usable spaces. Wrapping your old concrete garage in uPVC cladding can be expensive, but with the amazing finishes now achievable thanks to the availability of textured cladding panels, converting your old concrete garage into a gym, office or summer house has never been more attractive.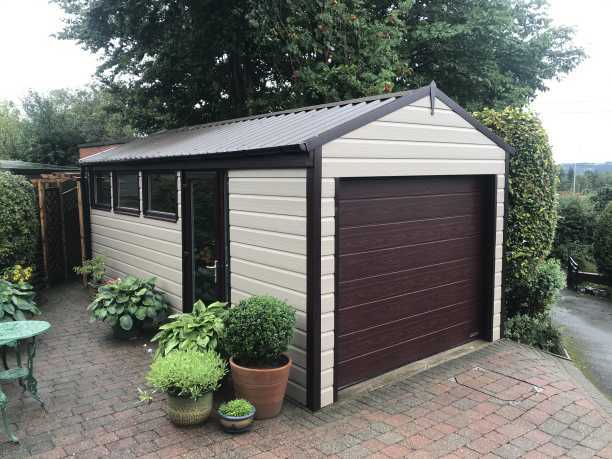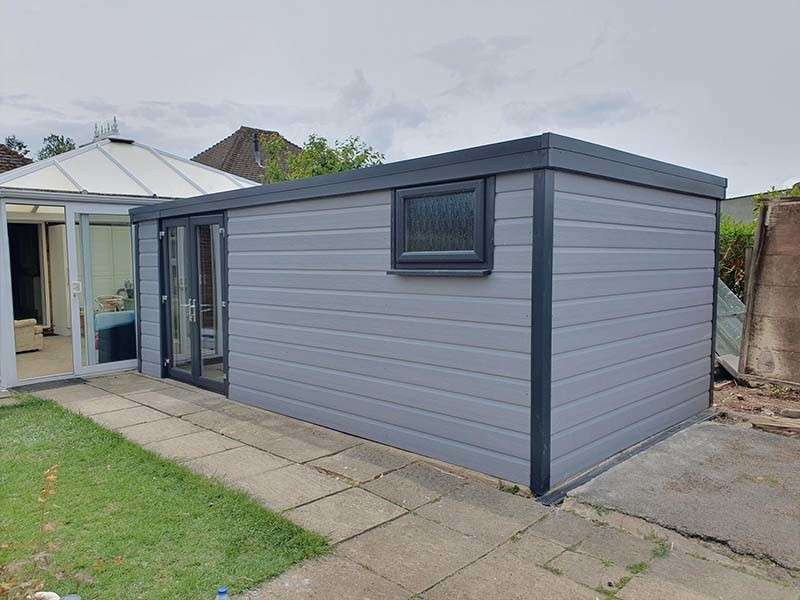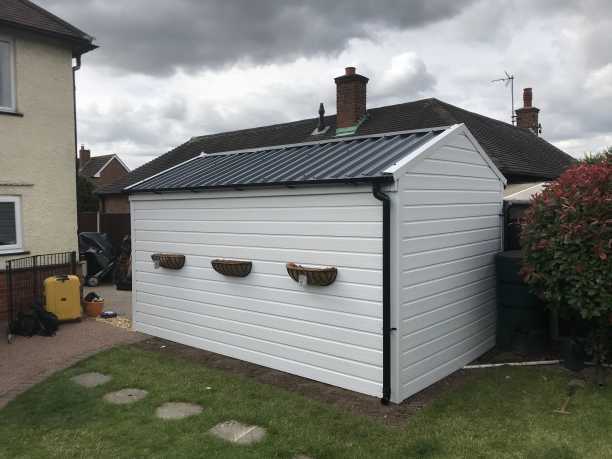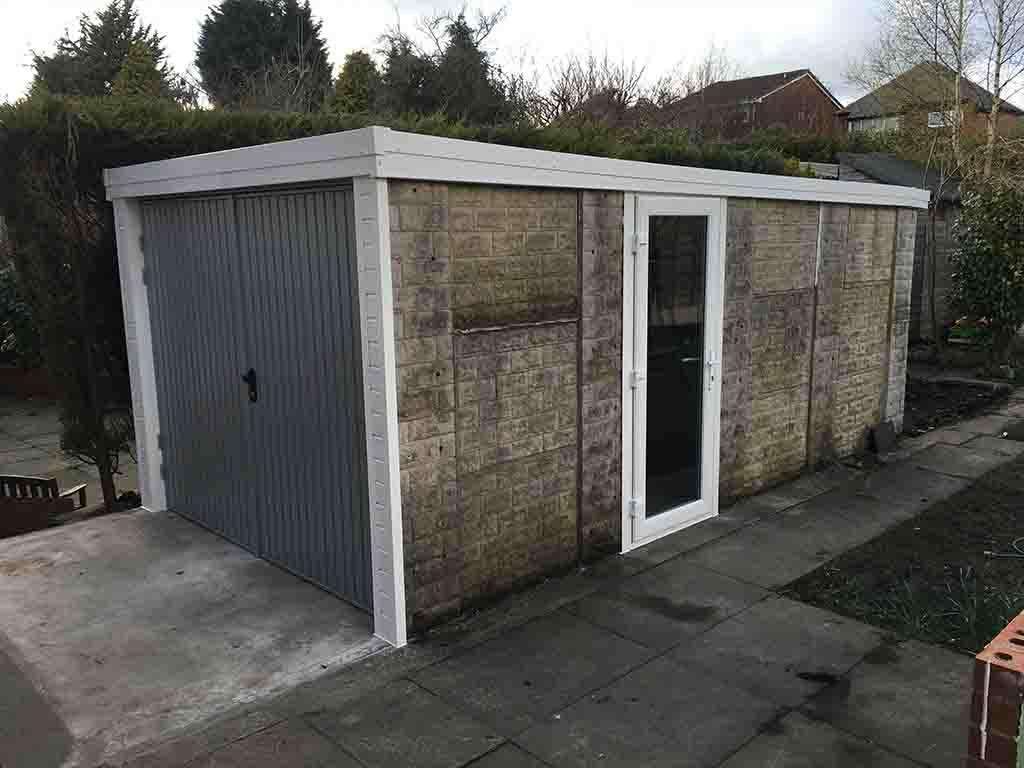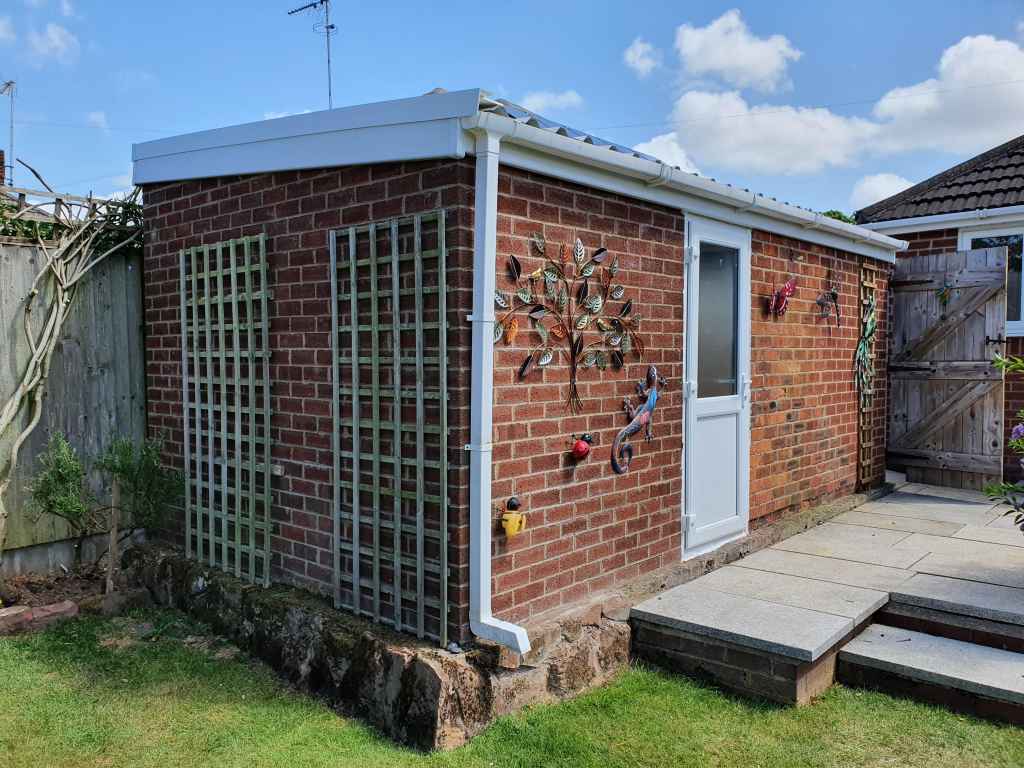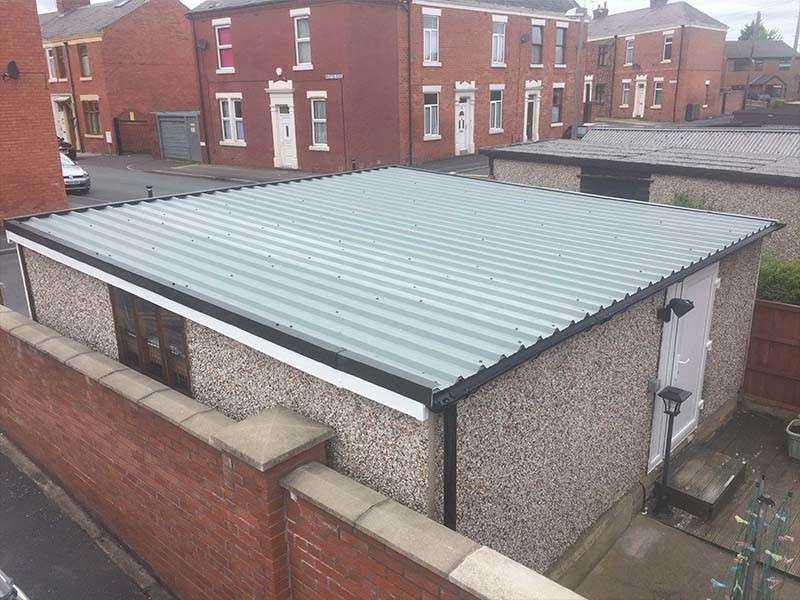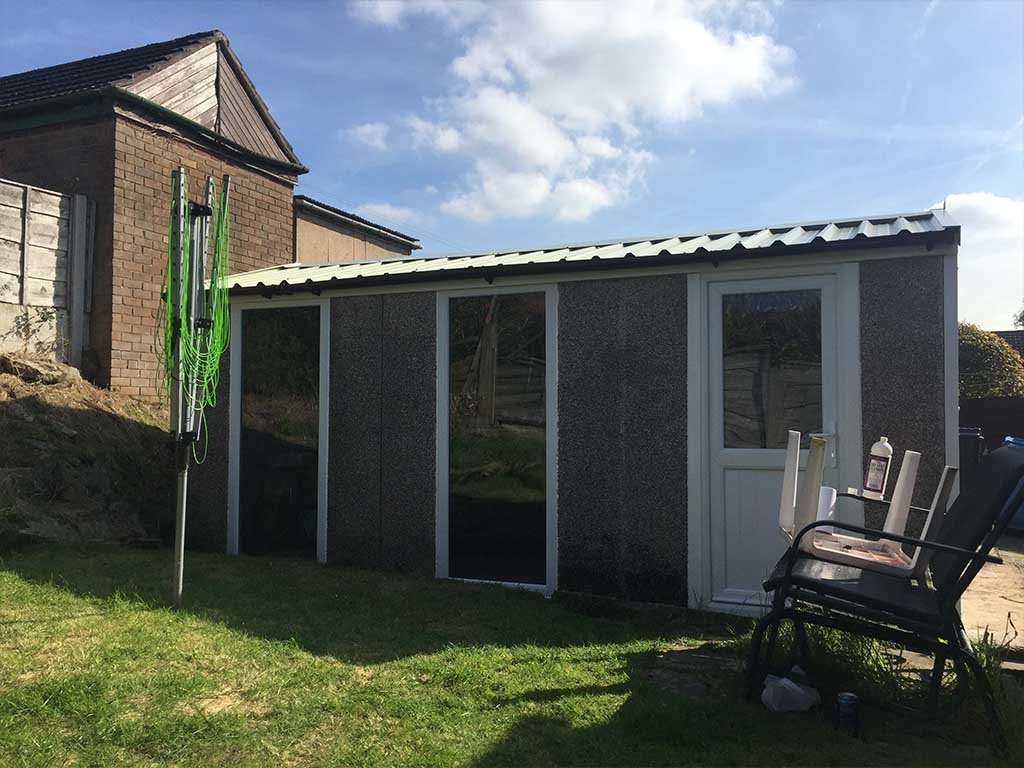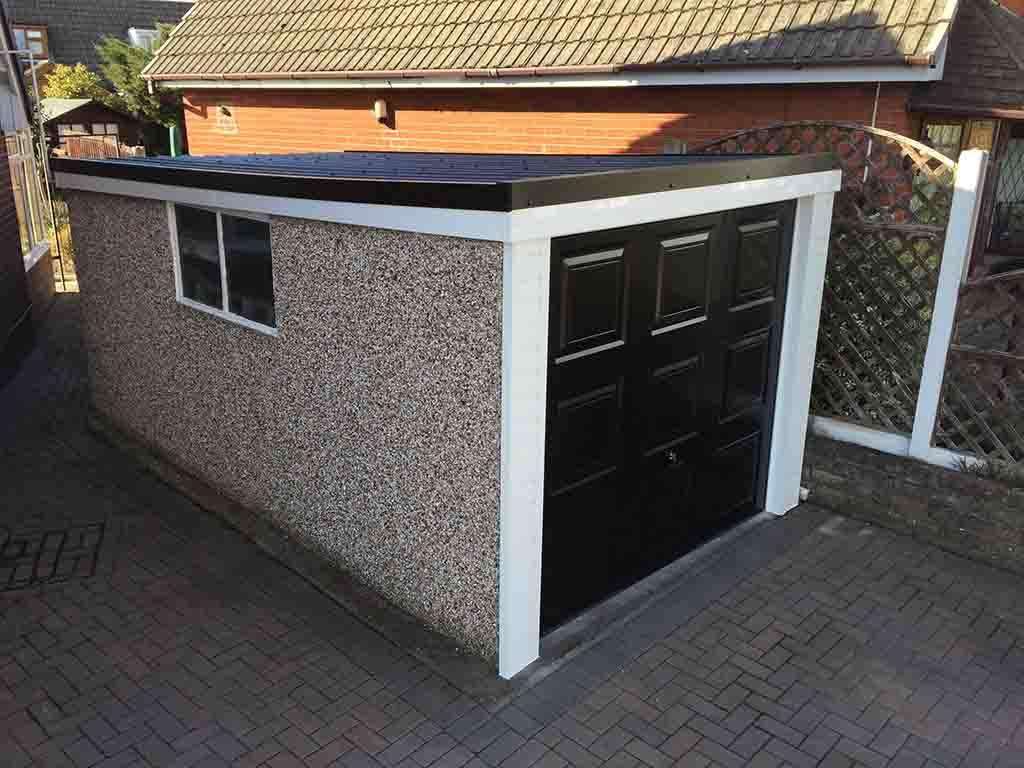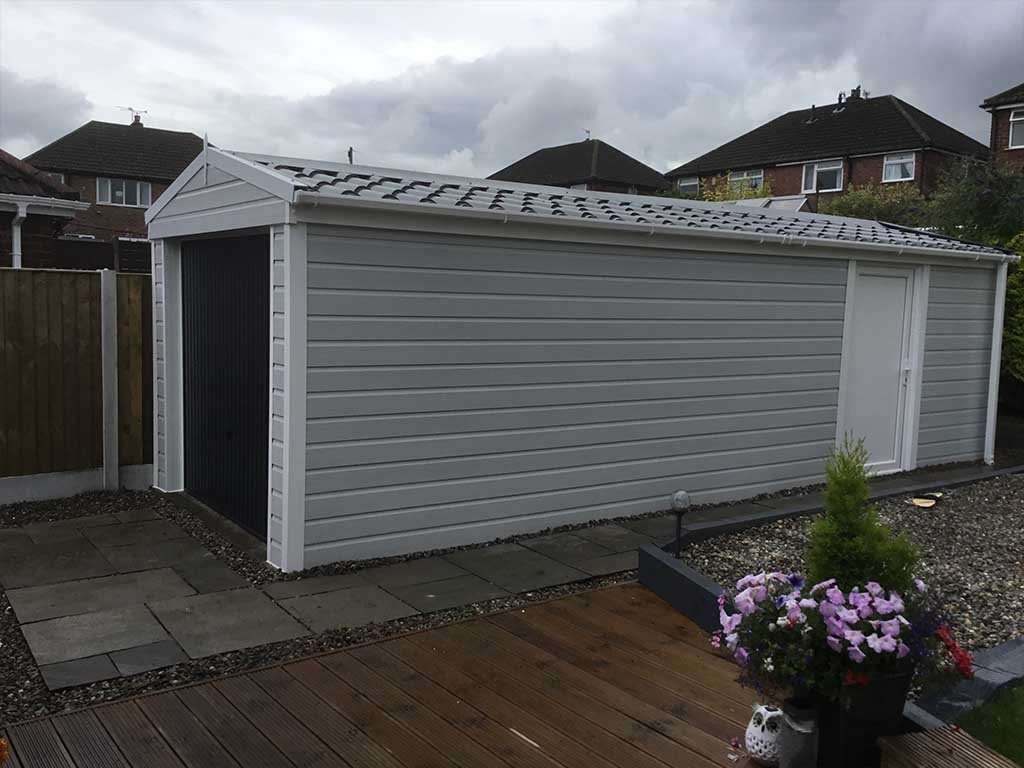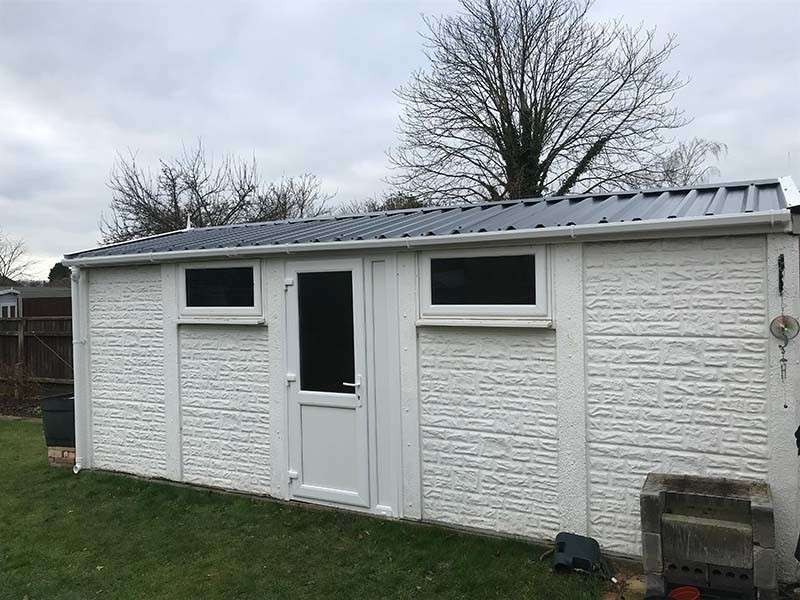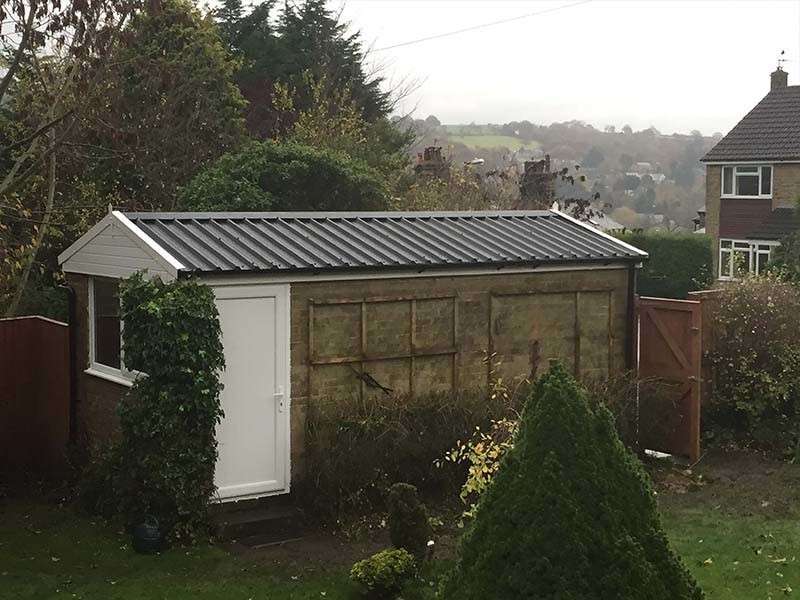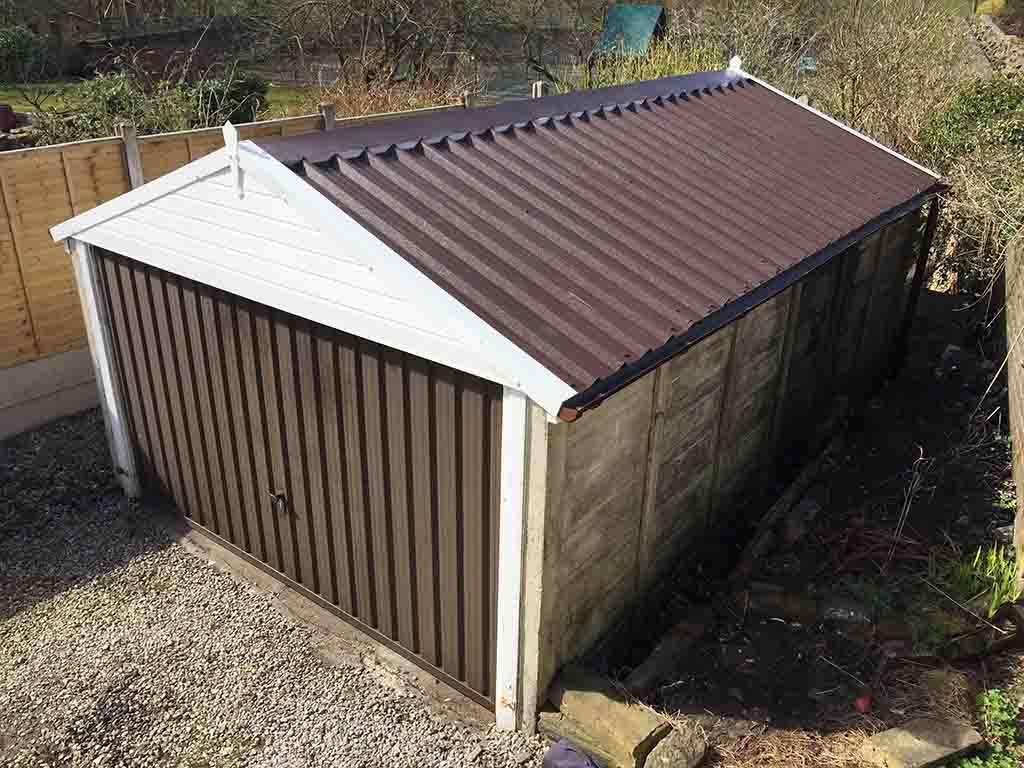 Hassle-Free Garage Refurbishment
You can have just your garage roof replaced or a full refurbishment in just 3 simple steps.
Request a Quotation
You can obtain your free, no obligation quotation by giving us a call, sending us an email or filling out our online contact form.
Undertake an Inspection
Once you have received your quotation and your ready to proceed, make an appointment with one of our surveyors to inspect your project.
Book your Installation
All projects are booked over a one or two day period with a lead time of 2-4 weeks
Get in Touch
0800 1337318
info@danmarque.co.uk
Opening Times
9:00am – 5:30pm Monday to Friday