Available in a variety of styles and colours Danmarque Garages can supply and install your garage door as a single project or as part of a larger garage refurbishment.
By far the most popular garage door, Up & Over garage doors come in a wide variety designs, colours and finishes.
Available with either a 70/30 and 50/50 split, our selection of Side-Hinged garage doors offer a more traditional look to your garage.
Available with manual or automatic operation, Roller garage doors give your garage modern look and increased security.
Up and over garage doors are the most common type of garage doors installed throughout the UK.  Although up and over garage doors aren't considered as secure or convenient as a roller garage door their extensive range of styles and colours give customers the most choice at the most affordable price.
✓

Fully Finished Colours
   Factory finished in deep textured paint in any one of twenty six different colours
✓

Woodgrain Effect
  Available with Golden Oak and Rosewood  finishes
✓

Ease of Use
   Lightweight material makes opening and closing effortless
✓

Improved Resistance
   Complete protection from corrosion, impacts and dents.
✓

Low Maintenance
   Low maintenance requirements with wipe clean finish
Give your garage a different look with a
Side-Hinged Garage Doors
Thankfully, they don't make side hinged garage doors like they use to, side hinged garage doors today offer all the benefits of modern design along with the advantages of the latest materials providing a much need enhancement to the most traditional garage door style.  
Getting The Right Garage Door For You
In comparison to up and over garage doors, Side-hinged garage doors don't require any vertical lifting and come with either a 50/50 or 70/30 split making access to your garage easier than ever.
✓ Corrosion Resistant  – Manufactured in Britain from premium grade galvanised steel for added protection
✓ Low Maintenance – Low maintenance requirements with wipe clean finish
All roller garage doors in the range are available in a choice of up 18 paint or wood-effect finishes and come with an exclusive range of additional options and such as SeceuroGlide Connect, SeceuroSense and Safety Edge Technology.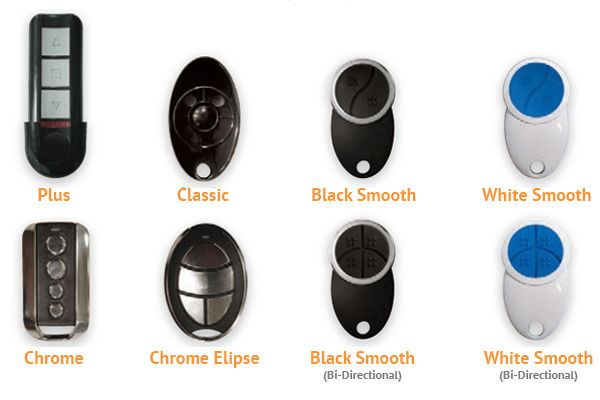 Automatic Roller Garage Doors
Which will you choose?

All automatic SeceuroGlide Roller Garage Doors come with a choice of two remotes.  You can choose from a selection of Bi-Directional remotes that allow you to check on the status of your garage door at the touch of a button from the comfort of your home.
SeceuroGlide Roller Garage Doors
Through superior design and build quality SeceuroGlide roller garage doors are built to exceed the expectations without exceeding your budget which is why it's the only roller garage door range we install.
Engineered to perfection
Through continuous development and specialist engineering, SeceuroGlide roller garage doors offer unrivalled quality and the most advanced garage door specifications.
A Perfect Fit
With every door made to measure exactly to the mm, SeceuroGlide roller garage doors are the truly bespoke choice for your garage.
CE Marked
Investing in a CE marked product means you are purchasing a product that is fully compliant with all European directives and regulations
Finishes To Suit You and Your Home
All doors in the range have a variety of finishes to ensure they become a real asset to your home
Made To Measure
Perfect fit means no compromise on weather protection, insulation or security
Peace of Mind Warranties
Using only the finest components to produce the SeceuroGlide means a complete peace of mind warranty
Put the final touches on the front of your garage with uPVC Cladding.
Replace Your Garage Door In 3 Easy Steps
You can have just your garage door replaced as a stand-a-lone project or as part of a full refurbishment.
Request a Quotation
You can obtain your free, no obligation quotation by giving us a call, sending us an email or filling out our online contact form.
Undertake an Inspection
Once you have received your quotation and your ready to proceed, make an appointment with one of our surveyors to inspect your project.
Book your Installation
All projects are booked over a one or two day period with a lead time of 2-4 weeks
Get in Touch
0800 1337318
info@danmarque.co.uk
Opening Times
9:00am – 5:30pm Monday to Friday