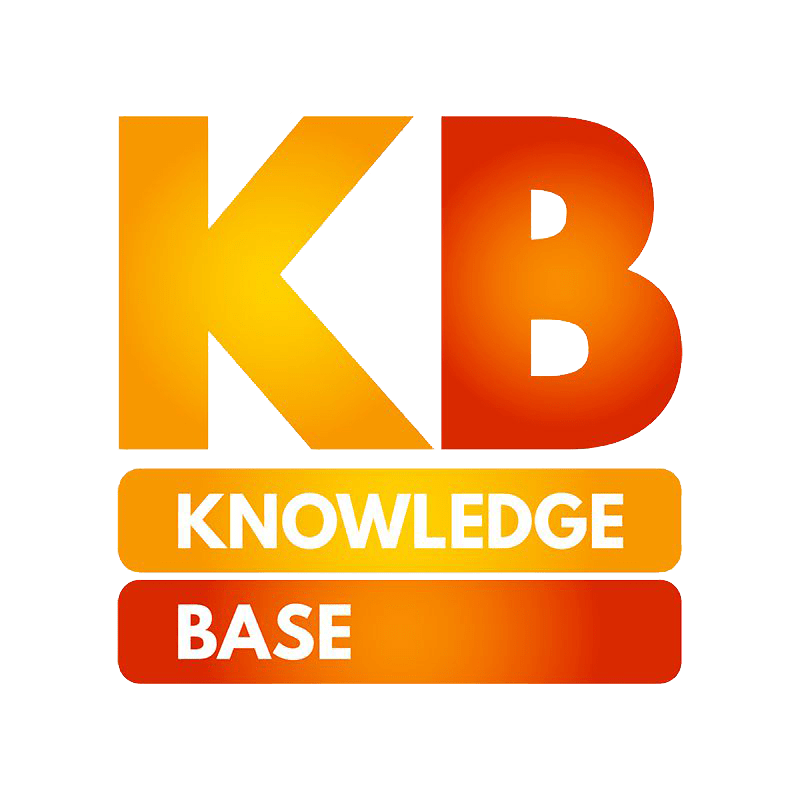 Different Garage Roof Types and Materials Used
Everything You Need to Know
Welcome to our garage roof replacement guide, here you can find information about different styles of garage roofs available and the materials used in their construction. Along with providing protection from the elements, the garage roof plays a key role in providing rigidity and strength to your garage so it is important that you keep the condition of your garage roof at its best
The uses for your garage as a personal space are endless. Storage, parking your car or motorbike, creating an office space, DIY workshop or even a home gym.
Whatever you are planning to use your garage for, knowing which type of garage roof you currently have and the materials used in its construction may determine whether or not it is suitable for what you have in mind.
In this guide, we will cover the most common types of garage roofs found around the UK along with the different types of roofing materials they are made from.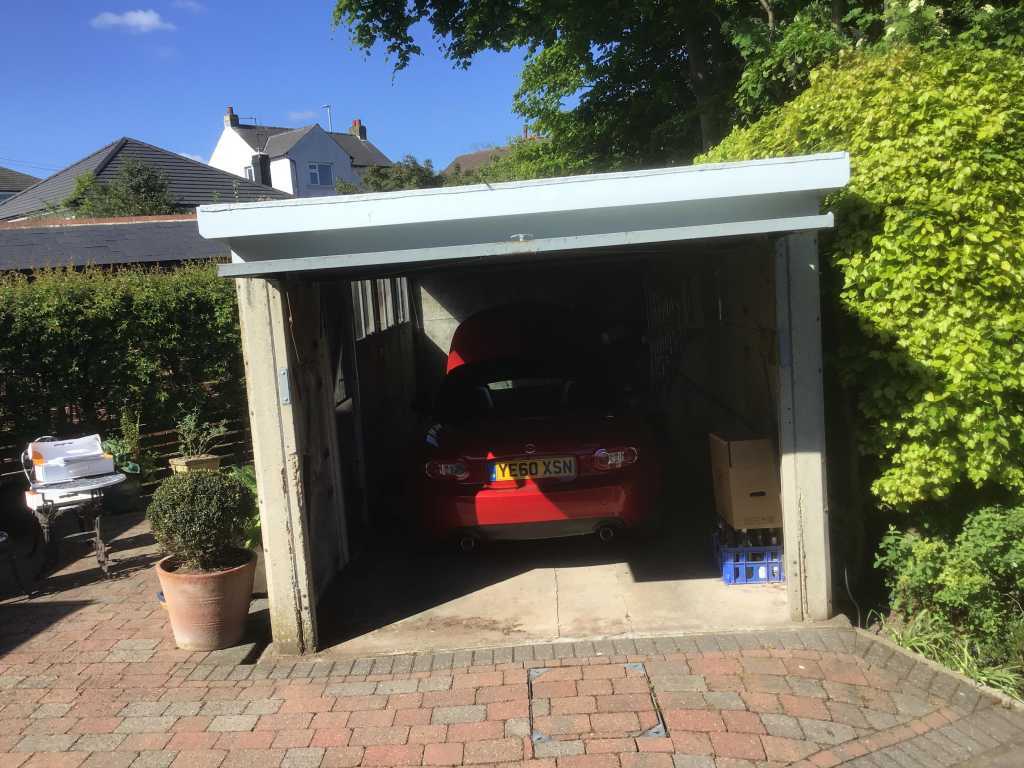 Roofing for garages come in many different styles and it is a common misconception that some styles are better than others when it comes to providing protection from the elements. Although there maybe some difference in flow rate, providing the garage roof has been installed correctly all garage roof styles listed below will provide efficient and effective protection for your garage.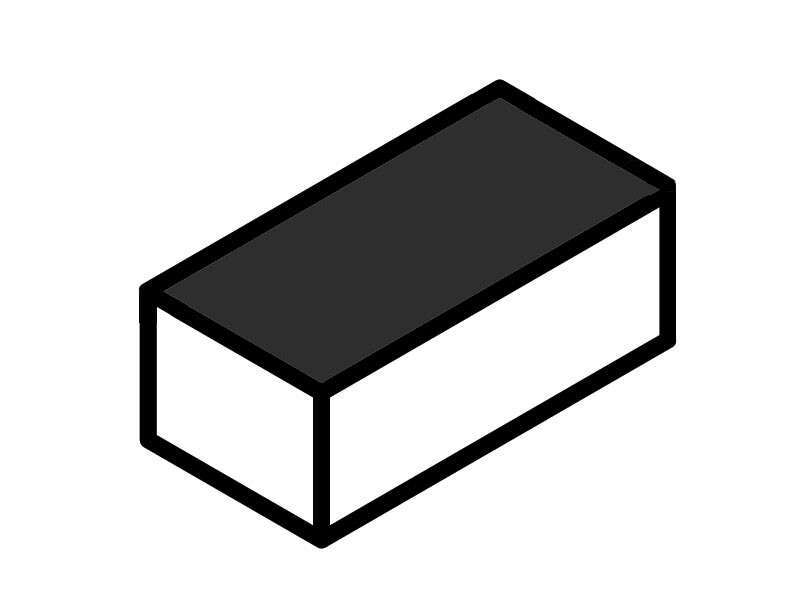 Flat Garage Roof
Flat garage roofs often come attached to the house and feature a felt or rubber roofing system. although not strictly flat the angle of slope is extremely narrow and can be prone to failure if not fitted correctly. Flat garage roofs can also feature an internal ceiling which is excellent at providing additional insulation but can hide the early signs of roof failure.
Due to the very slow flow rate of a flat garage roof it is rare that they will feature a guttering system unless it is either extended or channeled from the amin building.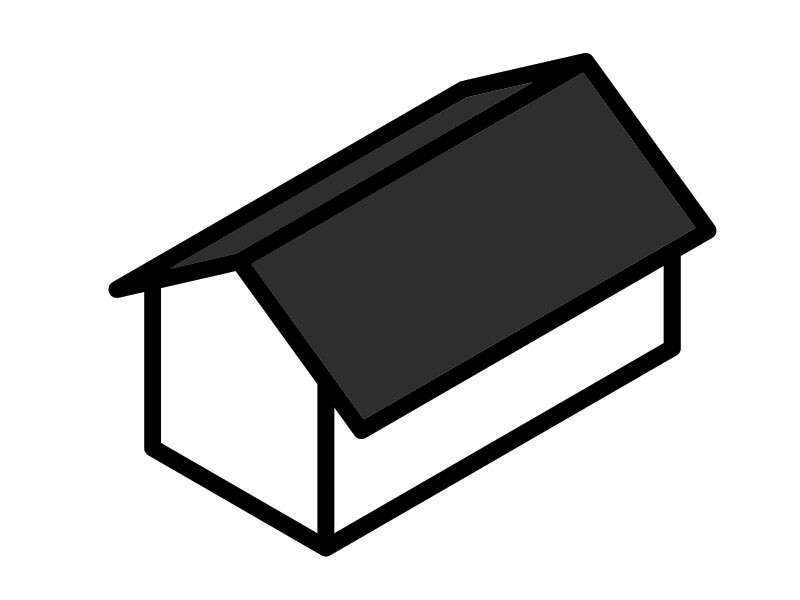 Apex Garage Roof
An apex garage roof is triangular shaped and can either a steep of shallow pitch with an equal number of roof panels on each side meeting at the apex (the top) which is covered with an angular ridge to protect the central join. Although steep apex garage roofs may appear to provide more head room compared to a pent of flat garage roof, the horizonal joists still provide the same restrictions.
Apex garage roofs can have gutters and down pipes on both sides of the garage although if no drainage is located near the garage they may no have any at all.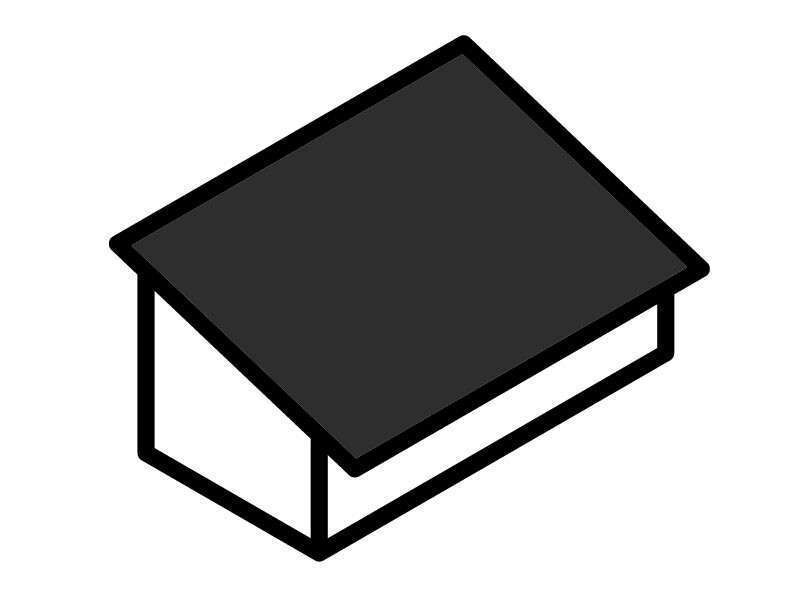 Mono-Pitch Garage Roof
Mono-pitched garage roofs are more commonly found on outbuildings and sheds rather than traditional garages. Usually featuring a steep slope to one side this type of roof can have some significant advantages when it comes to internal space and natural lighting if fitted with transparent panels.
Due to the extent of the slope and the associated high flow rate of rain water it is uncommon for this type of roof to feature a guttering system although one may be present should the slope angle be low enough for the guttering to catch the water.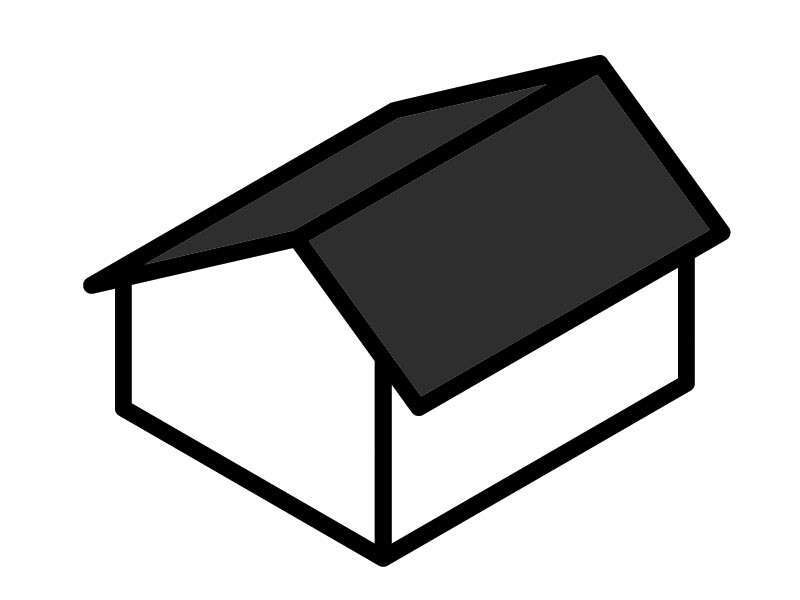 Dual-Pitch Garage Roof
This type of garage roof usually features a tiled front with either an Asbestos or cement fibre panel system on the rear slope. Dual-Pitch garage roofs are getting more and more popular due to the asthetically pleasing finish coupled with the increased headroom inside the garage which other garage roof styles cannot match..
Dual-Pitch garage roofs usually feature a guttering system to the rear of the garage but nut at the front due to the stepp andgle of the front pitch.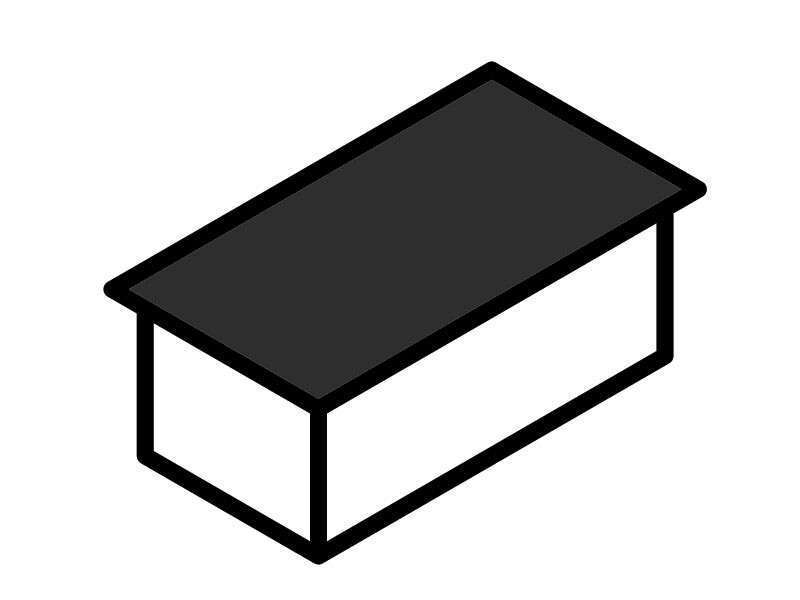 Pent Garage Roof
Pent roofs are amongst the most popular types of garage roofs found in the UK. Pent garage roofs are higher at one end of the garage to provide an increased flow rate over a flat garage roof and usually feature a guttering system.
Depending on whether the Pent garage roof slopes forwards or backwards determine if or not the gutter will appear on the front or back of the garage.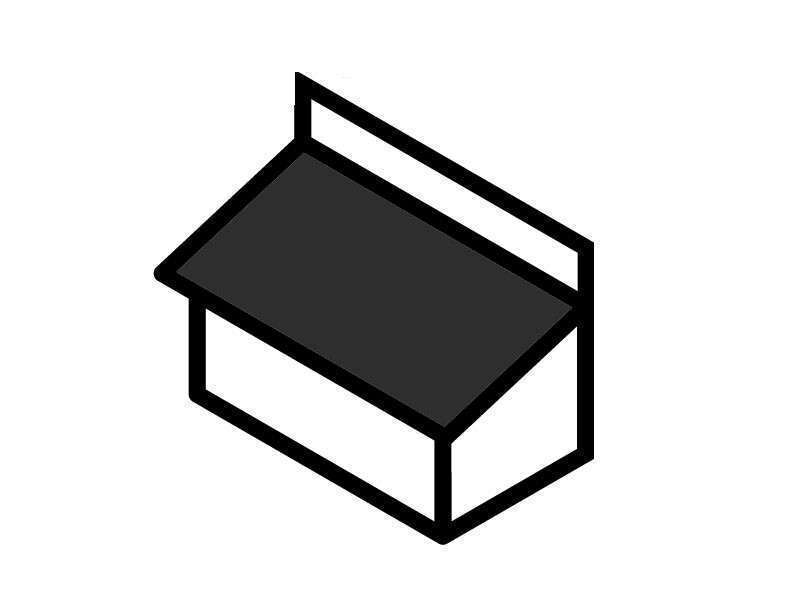 Lean-to Garage Roof
Attached to either the main building or as a smaller shed like structure often extended from the garage the lean-to garage roof is a singular sloped roof which is fixed at the high point to a wall or ridgeline and sealed with lead to prevent water ingress. When in working condition this roof style can be effective however once the system begins to fail it can be difficult to repair without replacement.
In nearly all instances when fitted to a house a lean-to garage roof will have a full length guttering system fitted along the low edge of the roofing panels.
Due to there being very few building regulations regarding garages your garage roof could be made with one of many materials or even a combination of different materials. Usually the garage age and roof style will determine which of the many available materials has most likely been fitted and although they all provide some form of protection to your garage, therea re differences.
Asbestos roofing panels are common on garages across the UK, boasting superior strength, resistence and lifespan this roofing system was rightfully considered the industry standard right up until its use was banned in the late 90's. Although there are many Asbestos garage roofs still in functional condition today most are now approaching their end of life and it is at this point when you have to consider not just the level of protection provided to your garage, but, the possible health implications a failing Asbestos garage roof poses.
If you currently have an Asbestos garage roof you should be looking for the telltale signs that the system is beginning to fail. Other than the obvious cracks and splits, panel weathering, water penetration and flaking are the main things to look out for, once an Asbestos shows any of these signs, the integrity of the panel can no longer be considered safe and it's time for replacement.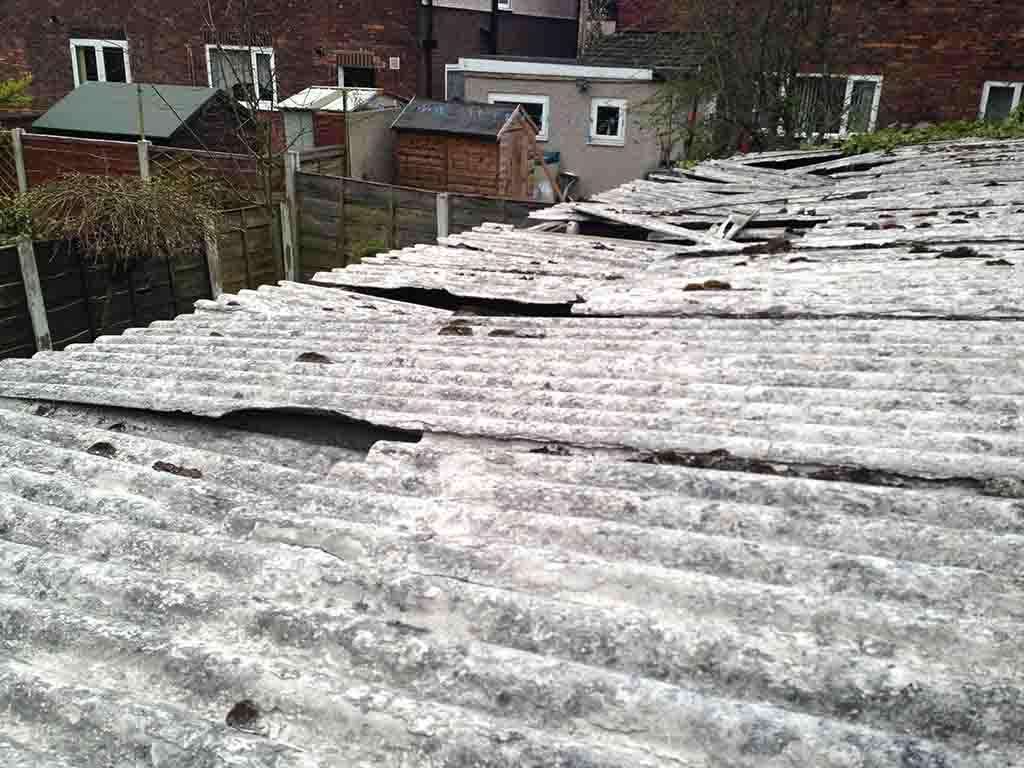 Cement Fibre Garage Roofs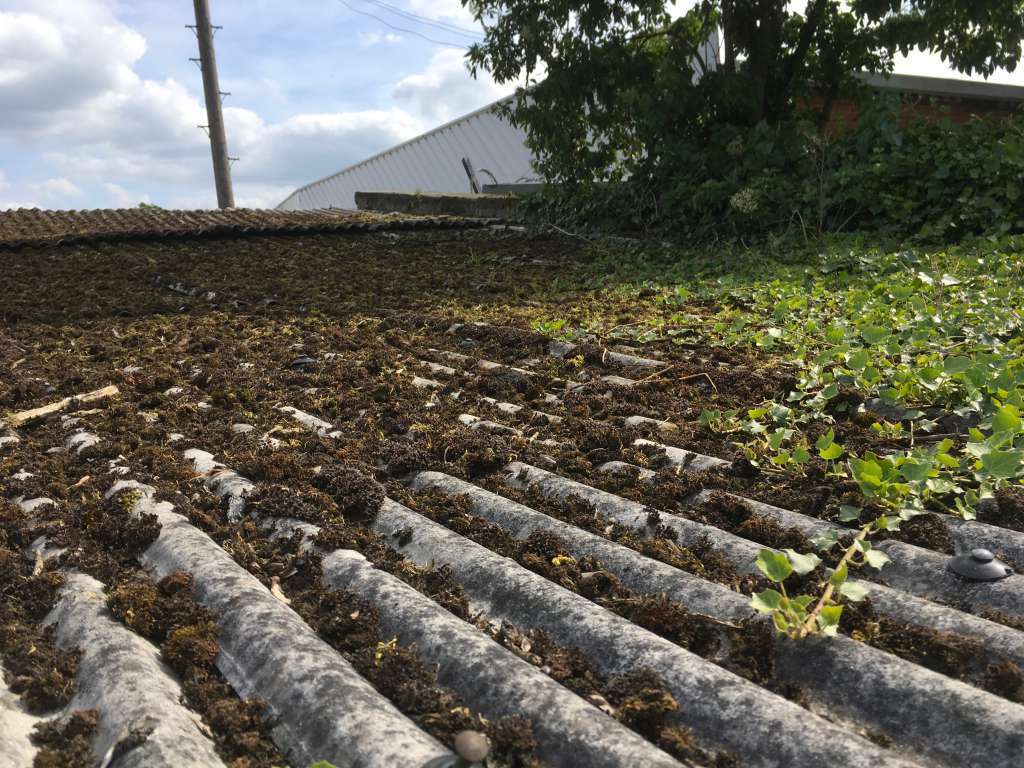 Cement fibre roofing panels have been around for quite some time, taken from their predecesor, Cement-fibre was the natural succession to Asbestos after it was banned in the late 90's. Along with looking identical to an Asbestos panel this roofing material also maintained some of the same qualities, unfortunatly, with the removal of the Asbestos component it lost  most of the strength and tolerances which made Asbestos roofing panels the industry standard of the last century.
Cement-Fibre roofing systems have a life expectancy of around 15 years and are prone to weathering and damage, although once a cheaper option for roof replacement, with increased prices over the last decade and the ongoing cost of maintenance this particular roofing system has been surpassed by most modern roofing materials.
Galvanised Steel Roofing Systems

When having your garage roof replaced, galvanised steel profiled roofing panels are pretty much the industry standard. Coated in plastisol and fitted with an anti condensation membrane this roofing system is the strongest, most resistent of all the available roofing materials providing a lifespan well in excess of 35 years with practically no maintenance requirements.
This is roofing system is compatible with all roofing types and can be installed year round with no special requirements. If your current garage roof is made of Asbestos or Cement Fibre then this roofing system would be your natural choice as a replacement.
Unlike other roofing materials a galvanised steel roofing system does not really have any drawbacks which is why it is considered as the industry and used by most companies.
Coraline/Onduline Roofing Sheets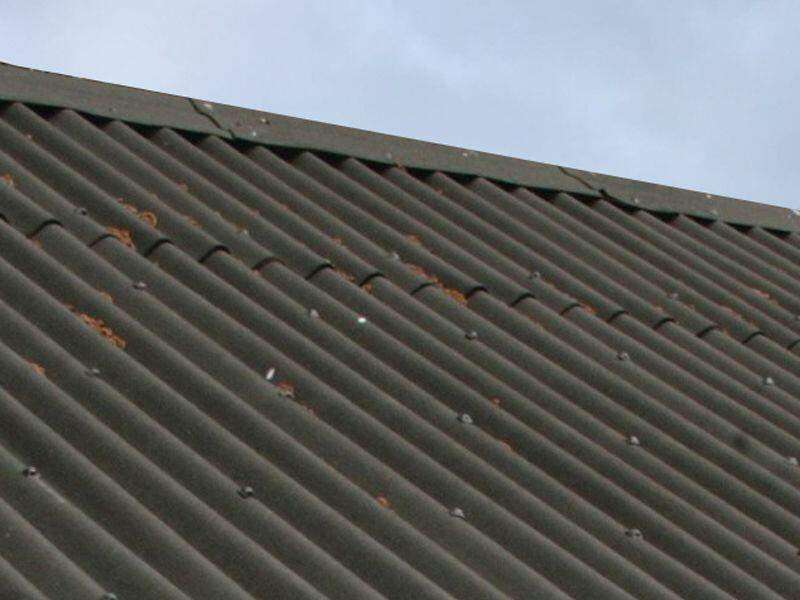 These are Bitumen roofing sheets, bitumen is a synthetic material that can be moulded to create a waterproof roofing panel at a very low cost and in a range of colours. As well as being easy to install, bitumen roofing sheets can provide a fairly decent range of protection for your garage and are very easy to replace should they become damaged.
Although advertised as a standalone product we would not recommend this type of roofing system for your garage or any other large area building. There are many claims to the resilience and life span of this type of roofing system but through our own experience we can tell you that most of these claims are based on optimal conditions, something the UK climate is not genrally known for. With this being said, when used as an overlay to repair and exisiting panel/roof, it is one of the best and most cost effective options.
EPDM stands for Ethylene Propylene Diene Monomer, This rubber material is used for various applications across the construction, electronics and mechanics industries, with good weather resistances EPDM Rubber provides good all-round protection for your garage and also provides a clean smooth finish which is desirable if your garage roof is overlooked.
Like GRP Garage roofing, EPDM Rubber is restricted to certain types of garage roofs and requires perfect weather conditions to be installed correctly. Rubber also requires a good solid surface to be bonded too, most issues/failures with this type of roofing system commonly arise because the bonding agent breaks down. When looking for an installer of EPDM rubber roofing it is much better to pay more for the right installer rather than trying to save money and cut corners as the effectiveness of the system is generally determined by it's installation. It is also worth noting that you cannot clean this material with general cleaning chemicals as it has very low chemical resistances and is prone to damage.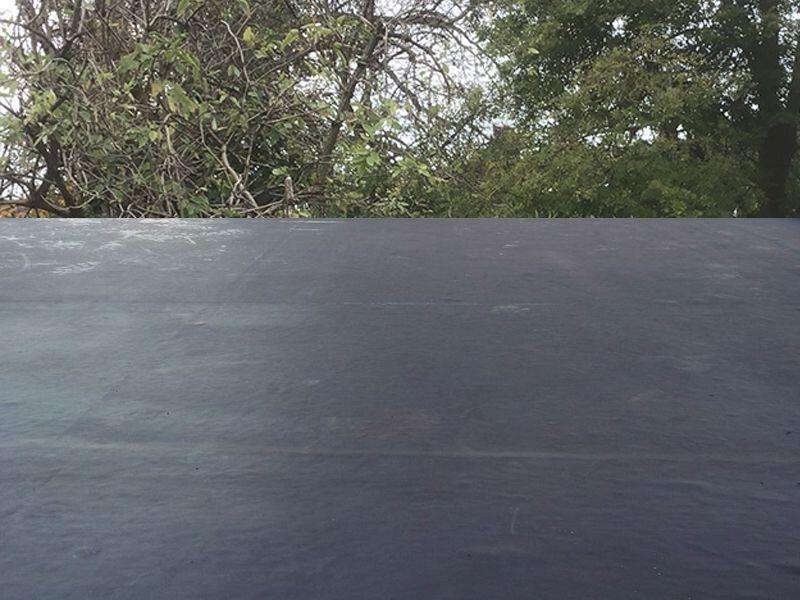 Glass Reinforced Plastic Garage Roof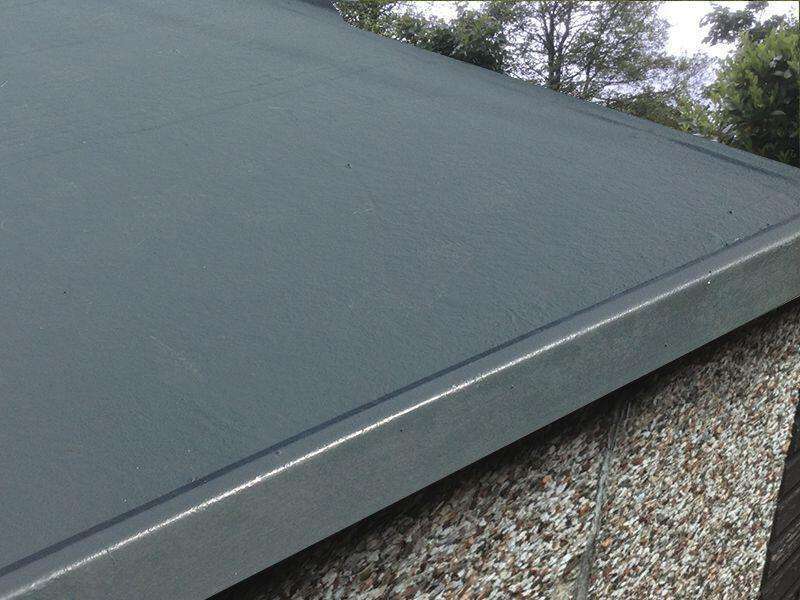 Glass-reinforced plastic (GRP) is lightweight, easy-to-transport and comes in a range of colours. The material also has the advantage of being both flexible yet durable which means that its ability to respond to changing weather conditions are high. If you have an attached garage with a flat garage roof GRP roofing is worth considering against the other available options.
Unfortunately all these benefits come at a cost, a rather high cost and that's not all, GRP requires perfect weather condiitons to be installed which limits when you can have your garage roof replaced, any installer that suggests otherwise isn't worth your time. There is also an issue when it comes to size, this material expands and contracts which can cause significant problems if the surface area is to large, we would recommend considering GRP for small extensions and attachments rather than garages. Like some of the other materials, GRP roofing isnt suitable for every type of garage roof and is most ideally suited for flat roofs.
Felt garage roofs have been around for a long time and are a common feature on attached garages with flat roofs and extensions. If correctly installed and well maintained a felt garage roof can provide good protection for your garage.
Along with the restrictions with the types of garage roofs this material is suitable for there are a couple of downsides which are worth considering, firstly, the material itself isn't that strong and requires a robust base to be installed on which in itself can cause problems, secondly, felt garage roofing is prone to damage both from physical impacts and the elements. Once moisture has penetrated the material it becomes susceptible to both hot and cold temperatures which cause the material to breakdown along with its protection.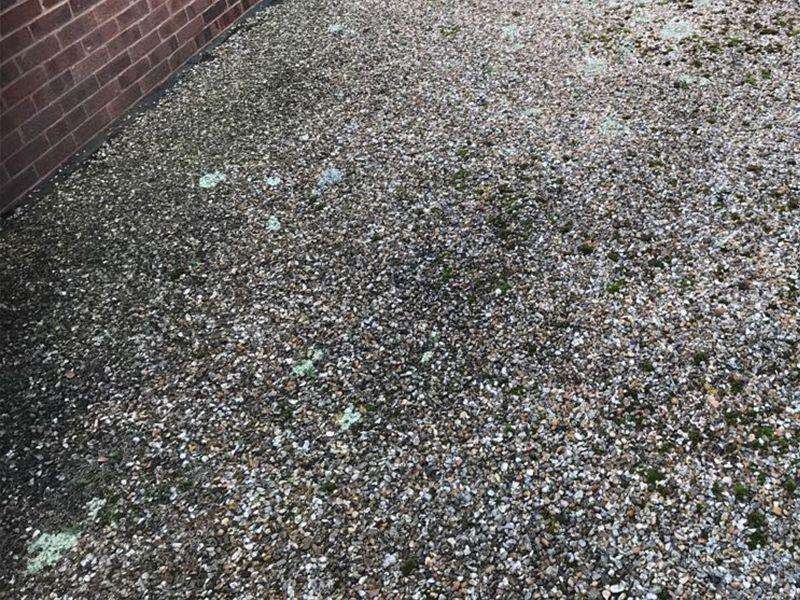 Opening Times:
9:00am – 5:30pm Monday to Friday